Watch: Tim Tebow Leaves On-Deck Circle To Greet Autistic Boy, Then Makes Something Even Better
There truly is something about Timothy Richard Tebow. He's what all men should strive to be like. He is kind, caring, compassionate and talented in 2 major sports. What's not to like about this wonderful man? Despite he was a dreadful quarterback he is a stunning person with big heart. Now, as he is currently making his way up the ranks, a loyal legion of fans follows him to every minor league ballpark.
One of them is 9-year-old Seth Bosh. Little Seth who is born with high functioning autism and a rare genetic disorder always wanted a chance to meet Tebow. On July 29, during the 7th inning of a local game in Port Charlotte, the boy got his chance. Tebow was taking practice swings in the on-deck circle, Seth Bosch made his way down from his seat, moved toward Tebow and waved to him from behind the backstop netting. Tebow noticed the kid, walked over, shook his hand through the netting, and then hit the homer.
It was the second time in his short minor league career that Tebow stopped during a game to attend to a fan with special needs.
It was a big deal for the little guy. Seth has high-functioning autism and also suffers from neurofibromatosis, a genetic disorder that produces tumors on the nerve tissue, the Times said. Seth also has a tumor behind his right eye, the paper added and has a hard time playing sports.
"When Seth came back to his seat, he was crying," the boy's mother, Ileanna Bosch, told Tampa Bay Times columnist Martin Fennelly, who first reported the story. "And then Tim hit the homer. I started crying, too. How does that happen? I think God brought Seth and Tim together."
Tebow is a very exceptional young man who gave this boy a wonderful day. He is an inspiration to all. He leads by example. He doesn't talk about it, he does it.
I hope you are successful in all your endeavors, Tim. You are genuine and a role model. The world needs more people like you!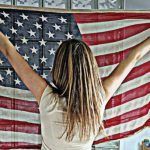 Natalie D. is an American conservative writer! Natalie has described herself as a polemicist who likes to "stir up the pot," and does not "pretend to be impartial or balanced, as broadcasters do," drawing criticism from the left, and sometimes from the right. As a passionate journalist, she works relentlessly to uncover the corruption happening in Washington.She is a "constitutional conservative".