People Are Pointing Fingers At A Certain SCOTUS Justice And Her Clerk In Relation To SCOTUS Leak – This Is An Act Of Treason
Following the unprecedented leak of a Supreme Court initial majority draft opinion to undo Roe v. Wade huge controversies begin to surface!
The document, first obtained by Politico, outlined the potential demise of the landmark 1973 ruling. The revelation sent shockwaves across the nation.
Protesters gathered at the fenced-off Supreme Court in Washington, D.C. on Monday night.
The leak is likely the product of an ideologically leftist law clerk seeking either to halt a nixing of the abortion ban or to engender support for court-packing, Alan Dershowitz told Fox News.
The leaked draft, written in February, was reportedly crafted by George W. Bush-appointed Justice Sam Alito.
We're seeing one name floating around Twitter in relation to the leak. Note, we can neither confirm nor deny if this is legit or not but thought it was worth sharing …
A person called Amit Jain clerks for Supreme Court Justice Sonia Sotomayor.

As a Yale student, Jain blasted Yale for supporting Brett Kavanaugh's nomination.

Jain was quoted in a 2017 Politico piece by Josh Gerstein.

Today, Gerstein published the draft SCOTUS opinion on Roe.

— Matt Wolking (@MattWolking) May 3, 2022
Just a theory but an interesting one, especially during an election year.
All I'm gonna say is Amit Jain signed a letter while at Yale blasting Yale for supporting g Kavanaugh. Go google who he clerks for atm

— LB (@beyondreasdoubt) May 3, 2022
And if you Google who Jain clerks for you find it's … SOTOMAYOR.
The plot thickens.
Don't take my word for it https://t.co/q6Kyi8HoV8

— LB (@beyondreasdoubt) May 3, 2022
If I'm gone in the morning, it was nice knowing y'all 😂

— LB (@beyondreasdoubt) May 3, 2022
🚨 🚨 INBOX: "Also found it interesting Jain was quoted in a Gerstein piece previously…" https://t.co/TCOrIvKn6y

— LB (@beyondreasdoubt) May 3, 2022
Because this is now making waves, this dates back to when Sotomayor made some really incorrect comments about COVID & kids, and I wanted to see who her clerks are bc I would never ever want my judge looking so dumb. That's when I discovered the clerk signed the letter re Kav
Also bc this is twitter and most people are not too bright, I am not saying that's who leaked it.

But I honestly cannot imagine, even as a law student, signing such a letter, and then clerking along side him. Poor judgment and goes to character (or lack thereof) imo

— LB (@beyondreasdoubt) May 3, 2022
Who is the person who allegedly leaked the document?

Amit Jain, the current CEO of Sequoia Capital India, is a Standford University and Indian Institute of Technology (IIT) Delhi graduate.

Amit joined Sequoia Capital India in 2019 as part of the Singapore-based growth-stage private equity corporate investment firm from global cab giant Uber.

He declared his desire to resign as CEO of the blue-chip venture capital business lately. Sequoia Capital India made the announcement in a series of tweets.

Before joining Sequoia, Amit was the head of Asia Pacific at Uber. He is also the CEO of Rent.com, a Los Angeles-based company. TPG Capital and McKinsey & Company were among Jain's previous employers.

Sequoia India is raising a $2.8 billion fund to expand its enterprise investments in India and Southeast Asia at the time of Jain's dismissal.
For all the left's cries of "threats to democracy" and "insurrection" about things like uncensored speech on Twitter or literally walking peacefully through a door, what happened Monday night appeared to be a far truer and more dangerous example of treasonous insurrection.
It seems obvious the leak was intended to incite fury with the potential to pressure the justices into changing their final votes, to push Congress to try to codify Roe, and to pressure Joe Biden to rush to pack the court. The justices and their families are now targets for threats attempting to sway their decisions, and the 2020 summer of rage is surely recent in the bench's memory. Politico as good as admitted the leak's coercive purpose:
Deliberations on controversial cases have in the past been fluid. Justices can and sometimes do change their votes as draft opinions circulate and major decisions can be subject to multiple drafts and vote-trading, sometimes until just days before a decision is unveiled. The court's holding will not be final until it is published, likely in the next two months.
The Supreme Court is one of the few American political institutions whose authority is still widely and bipartisanly recognized, although Democrat chatter of packing the court last year has already eroded it. Such a leak is an outright attack on the court's gravity and process, the justices' trust amongst each other, and the rule of law.
(This post may contain disputed claims. We make no assertions as to the validity of the information presented by our Opinion Columnist. This is an opinion article, and this post should be treated as such. Enjoy.)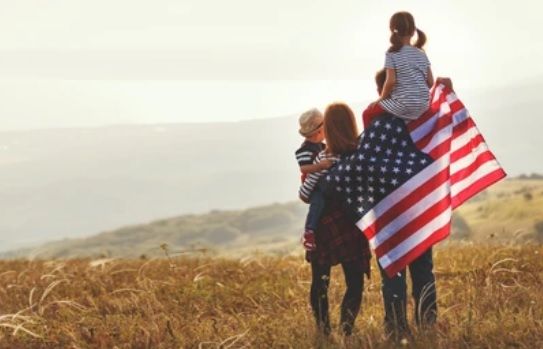 Bruce Hoenshell is a military historian, he is one of the most prolific conservative writers today, often churning out multiple columns per week. His writings tend to focus on international themes, modern warfare. Style Sampling: " It is not that we need social networking and Internet searches more than food and fuel, but rather that we have the impression that cool zillionaires in flip-flops are good while uncool ones in wingtips are quite bad."