Video: Texas Dept of Public Safety Admits Officers Went Into The School To Save Their Own Children – While Other Parents Were Held Back From Saving Their Children
Texas Department of Public Safety Director Steven McCraw held a press conference on Friday to detail the timeline of the Uvalde school massacre on Tuesday and address questions as to the law enforcement response.
McCraw gave a timeline of events, one that had been lacking in the hours and days after the shooting when questions arose as to why officers did not immediately pursue the shooter into the school and attempt to prevent him from killing the 19 children and 2 women who lost their lives that day.
Several children at Uvalde Elementary School made 911 calls begging for help as a lone gunman shot their classmates and teachers during Tuesday's massacre in the western Texas town of Uvalde that killed 19 students and two teachers. The report of the 911 calls was made by Texas Department of Public Safety Director Steve McCraw at a press briefing Friday. McCraw also said the on scene commander, the Uvalde police chief, decided the situation was a barricade and not an active shooter, even as 911 calls came in throughout the hour from the children, and held off storming the classroom until a tactical unit arrived even though 19 officers had gained entry to the school. After an hour the 18-year-old gunman Salvador Ramos was killed by a Border Patrol agent who stormed the classroom.
Summary: 911 calls were received at 12:03 p.m. CDT from a student room 112. Student called back at 12:10 advised multiple dead. Called again at 12:13. Called again 1t 12:16 and said 8 to 9 students alive. at 12:19 a 911 call from another student in room 111, call ended after another student told her to hang up. At 12:21 three gunshots could be heard over a 911 call. At 12:36 a 911 call lasted 21 seconds, the student caller called back and was told to stay on the line and be very quiet. She told 911 "he shot the door". 12:43 (and/or) 12:47 she asked 911 to "please send the police now." 12:46 she said she could "hear the police next door". 12:50 shot heard being fired. 12:51 very loud, sounds like police officers moving children out. The call ends as child is outside of the classroom.
Video below:
"Please send the police now."

Texas DPS say a girl inside one of the Uvalde elementary school classrooms where the gunman opened fire called 911 several times. pic.twitter.com/eL4QoyFTOi

— NBC News (@NBCNews) May 27, 2022
But a video that we have from a local station isn't getting the attention that it should!
In the video, the Texas Dept of Public Safety Admitted "Police Officers were able to get their kids out of school."
You can watch the video below:
They did all this while they held other parents from saving their own children!
A video that surfaced yesterday shows angry parents that are begging the police to react and if they don't do anything they wanted to let the parents react.
Frantic parents of the children murdered in their Texas school screamed at law enforcement officers to enter the school and discussed storming the building to rescue their kids, harrowing footage shows, as it emerged that the gunman was only stopped when authorities obtained a key to open the classroom door.
The footage shows the chaotic crowd outside the school, as heavily-armed sheriffs and law enforcement stand guard and hold them back – in one case, seemingly wrestling a panic-stricken woman to the ground and pinning her down.
'What are you doing? Get inside the building!' one person can be heard screaming.
Video below:
While the TX shooter murdered children and teachers for an hour, heavily armed police stood outside.

Not only did they refuse to stop the shooter, they stopped parents from trying to do so themselves, even pinning a man down to stop him.pic.twitter.com/2sqCCsmWVd

— Spike Cohen (@RealSpikeCohen) May 26, 2022
There are many controversies that surround this video let's start with the time frame of the video.
It seems that the video was taken at the same time as the children were massacred inside.
It looks like the video was pulled from a much longer Facebook stream. I'm not sure if the timestamp is for the start or end of the video but 11:54 a.m. central? https://t.co/rTLdNfB4xc

— Matt Novak (@paleofuture) May 26, 2022
The first 911 call went out at 11:30 AM. Shooter reported shot dead at 1:06 PM.
If the time stamp is 11:54 AM, that's a full hour of agony for these parents & children.
What an epic police failure!

— sunny (@sunny20092) May 26, 2022
The full video is over 6 minutes long:
Texas Department of Public Safety Director Steven McCraw on the delay in sending law enforcement into the school:
"Hey, from the benefit of hindsight … of course it was not the right decision. It was the wrong decision. Period."
Texas Department of Public Safety Director Steven McCraw on the delay in sending law enforcement into the school:

"Hey, from the benefit of hindsight … of course it was not the right decision. It was the wrong decision. Period." pic.twitter.com/lWUQEnaZ2T

— The Post Millennial (@TPostMillennial) May 27, 2022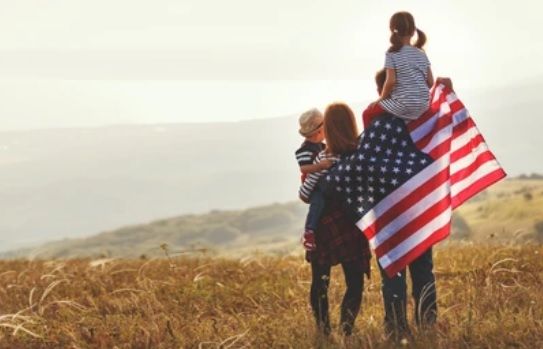 Bruce Hoenshell is a military historian, he is one of the most prolific conservative writers today, often churning out multiple columns per week. His writings tend to focus on international themes, modern warfare. Style Sampling: " It is not that we need social networking and Internet searches more than food and fuel, but rather that we have the impression that cool zillionaires in flip-flops are good while uncool ones in wingtips are quite bad."