Video: Robbers Pull Out A Gun On A Off-Duty Cop With An Ice Cream Cone (And A Gun) – He Shows Huge Self-Defense Awareness And Serves Them Instant Justice
We received a video this morning that looks really similar to the video from the LA Restaurant where an elderly couple was robbed.
In the video from LA, the couple has been robbed at gunpoint by two armed robbers while dining at a restaurant in Los Angeles.
In the video, you can see the two thugs robbing the couple as they willingly hand over their 'stuff' to them to avoid any harm from the thieves.
The armed robbers executed the operation to the extent that people around didn't even notice that they were even robbed.
Video below:

But a video that we've received this morning shows totally different story when you can use your self-defense rights and save your life and the lives of the ones around you!
We can't confirm where this video was taken but our team is working on it and we will update the story as soon as we have new information.
The person who sent us the video said that the man who acted in self-defense is an off-duty police officer.
In the video, two thugs approach the table of the off-duty cop the first guy was the lookout and blocked the view. The second guy approached their table and as soon as he pointed the gun at the seated couple the man defended himself.
WATCH (warning: graphic video)
Video below:
The bad guy's intentions were to do harm to innocent people. They didn't expect people to defend themselves.
Depending on the state in which the person lives the ex-duty cop could be charged for chasing the robberies but even that is questionable and will probably be proven justified in court.
Verdict:
The individuals at the table I believe are an off-duty cop and his son according to our information. Obviously, the two clowns wanted to rob him while he was eating his ice cream but the man had other plans!
Will take points off by not holding the gun with both hands better chance of hitting the moving target.
This video shows why most of us have guns in America, so you don't become the victim.
(This post may contain disputed claims. We make no assertions as to the validity of the information presented by our Opinion Columnist. This is an opinion article, and this post should be treated as such. Enjoy.)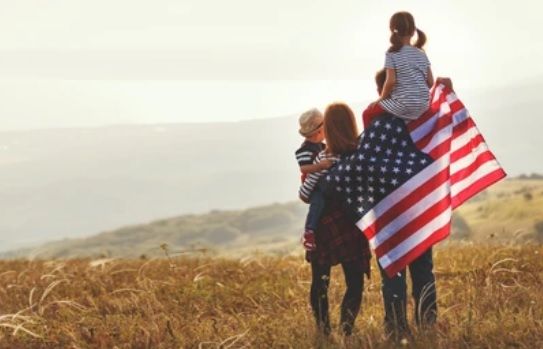 Bruce Hoenshell is a military historian, he is one of the most prolific conservative writers today, often churning out multiple columns per week. His writings tend to focus on international themes, modern warfare. Style Sampling: " It is not that we need social networking and Internet searches more than food and fuel, but rather that we have the impression that cool zillionaires in flip-flops are good while uncool ones in wingtips are quite bad."