Video: Kamala Fight Back Laughter As Biden Has A Complete ANEURYSM During The Celebration Of Ketanji Jackson At The White House Lawn
A much bigger than usual crowd is on the White House South Lawn to hear Vice President Harris, President Biden and confirmed SCOTUS nominee Ketanji Brown Jackson.
Picture of the White House set up from LA Times reporter Eli Stokols:
Already several hundred people on the WH South Lawn awaiting the @POTUS event with Judge Jackson. pic.twitter.com/lHRbZhPvum

— Eli Stokols (@EliStokols) April 8, 2022
The reality is that the Democrats celebrated pedo defender Ketanji Brown Jackson's confirmation to the US Supreme Court on Friday. This was one of the Democrat Party's most vicious assaults on the American public. Of course, the fake news mainstream media fought hard to hide this radical leftists hatred for borders and support for terrorists and pedos.
During his speech today Joe Biden started mumbling incoherently about the foothills of the Himalayas.
Biden said that he "was in the foothills of the Himalayas with Xi Jinping, traveling with him. That's when I traveled 17,000 miles when I was Vice President. I don't know that for a fact."
The reaction of his VP reveals what the democrats then of their Presdent:
The event started as a total disaster when Kamala addressed the crowd with Good Morning at 12:35 PM:
KAMALA HARRIS: "Good morning!"

It's 12:35 PM. pic.twitter.com/QwmpmrqBF4

— RNC Research (@RNCResearch) April 8, 2022
Kamala Harris was asked about her reaction to Ketanji Brown-Jackson reaching the Supreme Court. Conservative Treehouse reported:
Harris represents the least qualified person in office and her ineptitude is a specific reason she was selected. Harris's inability is the shield that protects Biden from Republican efforts to remove him. This too is part of the design.
[Yesterday] the least qualified person ever to hold the VP position, gives her opinion on the most radically qualified Alinsky ideologue ever to reach the Supreme Court. Eloquence is not her forte'.
Video below:
(This post may contain disputed claims. We make no assertions as to the validity of the information presented by our Opinion Columnist. This is an opinion article, and this post should be treated as such. Enjoy.)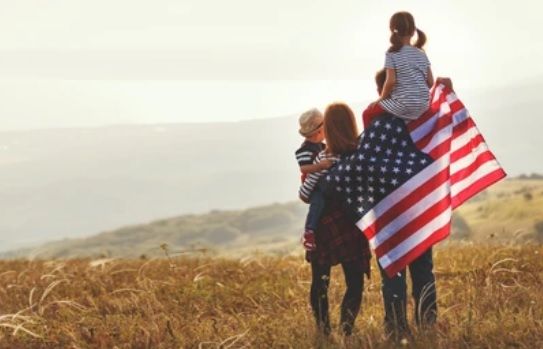 Bruce Hoenshell is a military historian, he is one of the most prolific conservative writers today, often churning out multiple columns per week. His writings tend to focus on international themes, modern warfare. Style Sampling: " It is not that we need social networking and Internet searches more than food and fuel, but rather that we have the impression that cool zillionaires in flip-flops are good while uncool ones in wingtips are quite bad."