Video: Elon Musk Has Just Three Words For People Booing Him At Dave Chappelle's Show
Twitter's Elon Musk made a surprise appearance at the Dave Chappelle show in San Francisco Sunday, prompting a mix of boos and cheers from the crowd.
After Chappelle introduced Musk as the "richest man in the world," he joked about owning the "first comedy club on Mars." He also hit back at the crowd for booing, telling Musk, "it sounds like some of the people you fired are in the audience."
The comedian welcomed the tech billionaire and Twitter owner to the Chase Center stage Sunday night. Videos of Musk's appearance have circulated online.
"Ladies and gentlemen, make some noise for the richest man in the world," Chappelle announced, according to tweets from users who said they attended the show, as well as several videos posted from a Twitter account that has since been deleted.
#SanFrancisco @elonmusk booed by crowd after Dave Chappelle brings him on stage at his comedy show. pic.twitter.com/m3iS2nbF6H

— The Daily Sneed™🕗 (@Tr00peRR) December 12, 2022
YouTube version:
The venue, Chase Center, had said phones and cameras would be locked away in pouches at the show. Though the videos from the deleted account were removed, other Twitter users reposted them.
However, our team received a video where Elon Musk decided to respond to the people that are booing him!
He only needed three words:
"I'm rich B**ch!"
Video below:
While one audience member said a "good 80 percent" of the stadium booed, Musk responded on Twitter that the crowd was "90 percent cheers and 10 percent boos."
This comes as Musk also attacked outgoing National Institute of Allergy and Infectious Diseases Director Dr. Anthony Fauci online Sunday.
Musk tweeted "my pronouns are Prosecute/Fauci" and responded to the backlash from "Branch Covidians."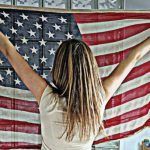 Natalie D. is an American conservative writer! Natalie has described herself as a polemicist who likes to "stir up the pot," and does not "pretend to be impartial or balanced, as broadcasters do," drawing criticism from the left, and sometimes from the right. As a passionate journalist, she works relentlessly to uncover the corruption happening in Washington.She is a "constitutional conservative".