Video: High School Teacher Bullies Her Unvaccinated Students, Accuses Them Of Killing People – The School Tried To Destroy Evidence
From The Jason Rantz Show- A student recorded a Pierce County teacher bullying him and his classmates into getting the COVID vaccine. She blamed her unvaccinated students for "killing people" by being unvaccinated.
Tanner is a 10th-grader at Puyallup High School. He says his biology teacher became upset that some students were improperly wearing their masks. It set her off on a rant against her unvaccinated students. She called unvaccinated students "selfish" and said they weren't welcome at school. She accused her unvaccinated students of killing people by spreading variants of the virus, warning them that they could "literally kill everyone on the planet."
That teacher is now on paid administrative leave pending an investigation into her conduct. But before the investigation took place, the school's vice principal, who identifies as an abolitionist educator, tried to have the video evidence deleted
Video below:

Based on the teacher's tone, she was delivering the message in good faith. I think she wants what's best for her students, and she believes the vaccine will protect them fully. But the message was still remarkably inappropriate and shows a lack of judgment.
Whether or not there are reports of serious side effects, getting a vaccine is a medical decision that must be left to students and their parents. It's also dangerous for her to downplay side effects, even if they're rare.
It isn't just a matter of actively teaching that America and the West are evil. Suppression of "wrongthink" is equally as important to the brainwashing process.
The young adults who today gleefully tear down statues of the Founding Fathers were incubated in our very own schools.
Conservatives must demand an end to the indoctrination of our youth or face a new American public taught since childhood that the country shouldn't exist.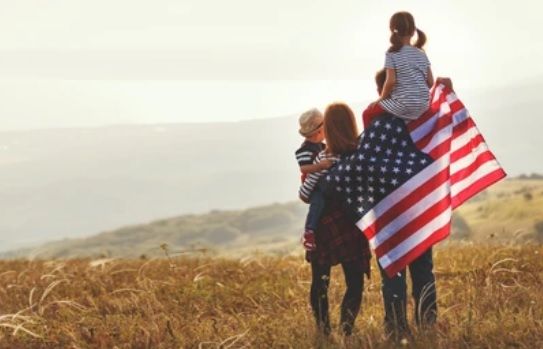 Bruce Hoenshell is a military historian, he is one of the most prolific conservative writers today, often churning out multiple columns per week. His writings tend to focus on international themes, modern warfare. Style Sampling: " It is not that we need social networking and Internet searches more than food and fuel, but rather that we have the impression that cool zillionaires in flip-flops are good while uncool ones in wingtips are quite bad."