Video: Cops Harass And Arrest A Blind Man – The Police Officer Claimed His Cane Looked Like A Gun But It Was The Patriotic "Sign" That Triggered The "Woke" Cops
A Blind Man Arrested For Walking Stick in Florida. A video of the Florida cops arresting the blind man has been going viral on various social media platforms. Why was a blind man arrested for a walking stick? From what can be gathered, the event happened only a few hours ago, and nothing much has been revealed regarding what happened and why the Columbia County Sheriff arrested a blind man.
Netizens on Twitter, IGNboards, and Reddit were the ones who reported "blind man arrested for a walking stick, Florida". A few have also shared a video where one can see the Florida police arrest a blind man. The video indicates that the man was legally blind and that he was returning for jury duty which was when he was apprehended by the Columbia County Sheriff who mistook his walking stick for a weapon. The police according to sources decided to arrest him when he questioned them.
Video below:
Screenshot:
The victim's name is Jim Hodges, the cops are from the Columbia Sheriff's department in Florida. He spent 26 hours in jail because of this and he's still looking for an attorney."
At this website: https://civitekflorida.com/ocrs/county/12/ you can run a public search under his name, James S. Hodges. It is a misdemeanor case. Once you click on the case you can open the case documents on the left of the individual entries.
What is really sad in this situation is the fact that it was the American Flag bandana that got him arrested since "patriot," is now an extremist term.

Watch this little exchange here and things will be more clear:
There are reports that this poor man could not take his meds for the duration of his jail stay. That, and the stress of the arrest have caused his seizures to come back. This is really terrible, and it was entirely avoidable.
A GoFundme was created where you can support this patriot.
The days of police officers who are not influenced by the woke culture are behind and there are reports about political divisions between police officers in the same police departments!
OPINION: This article contains commentary which reflects the author's opinion.
Reminder: The purpose of the articles that you will find on this website, are to EDUCATE, not to disinform or grow hate and anger!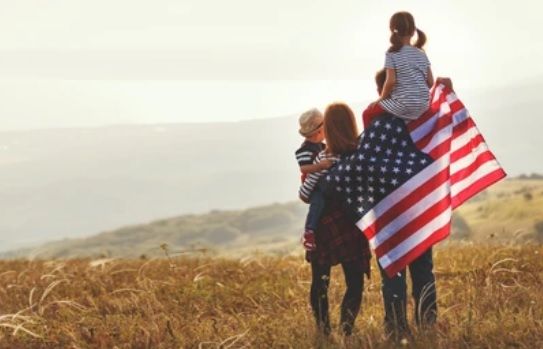 Bruce Hoenshell is a military historian, he is one of the most prolific conservative writers today, often churning out multiple columns per week. His writings tend to focus on international themes, modern warfare. Style Sampling: " It is not that we need social networking and Internet searches more than food and fuel, but rather that we have the impression that cool zillionaires in flip-flops are good while uncool ones in wingtips are quite bad."