Video: 1984 Is Here – British Army Veteran Arrested By 5 Cops For A Facebook Post That "Caused Someone Anxiety"
"Someone has been caused anxiety based on your social media post. And that is why you're being arrested."
This isn't something from Orwell's 1984 book.
This is real and it happened in the UK yesterday!
Video below:
Yesterday, the UK's Hampshire Constabulary sent five police officers to arrest a man in Aldershot for a Facebook post containing an image that made Progress Pride flags (flags that combine the lesbian, gay, bisexual, transgender (LGBT) rainbow pride flag with a chevron containing the blue, pink, and white stripes of the transgender flag) look like a swastika.
The image that the man was arrested for posting has been widely shared online by thousands of social media users, including Reclaim Party leader and free speech activist Laurence Fox, who was present when the man was arrested.
Image below:
The man is an army veteran and in his latest statement, he said that he still loves his country unconditionally!
Hampshire Constabulary said in a statement that the officers were "acting in good faith after being deployed to investigate the report of an offensive image being shared online."
"Policing reports in relation to online content is a complex and challenging picture," Hampshire Constabulary added.
Donna Jones, the Police and Crime Commissioner for Hampshire and Isle of Wight, acknowledged that the man who posted the Progress Pride flag swastika image had been arrested for "malicious communications" following a complaint from a member of the public of an "alleged hate crime."
Jones also expressed concern about the "proportionality and necessity" of the police's response to the incident.
"When incidents on social media receive not one but two visits from police officers, but burglaries and non-domestic break-ins don't always get a police response, something is wrong," Jones said. "As Police Commissioner, I am committed to ensuring Hampshire Constabulary serves the public as the majority of people would expect. It appears on this occasion this has not happened."
OPINION: This article contains commentary which reflects the author's opinion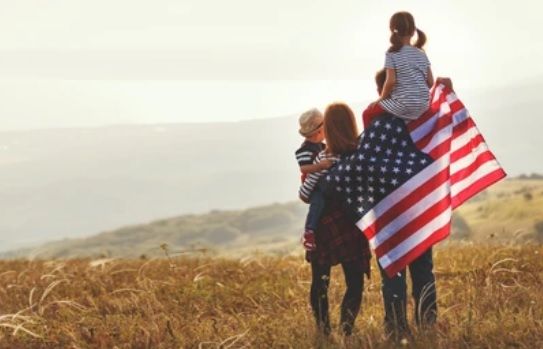 Bruce Hoenshell is a military historian, he is one of the most prolific conservative writers today, often churning out multiple columns per week. His writings tend to focus on international themes, modern warfare. Style Sampling: " It is not that we need social networking and Internet searches more than food and fuel, but rather that we have the impression that cool zillionaires in flip-flops are good while uncool ones in wingtips are quite bad."