The Democrats Hypocrisy Caught On Cell Phone Video Before The MSM Camera Crew Went On Air During The 9/11 Ceremony
Joe and Jill Biden first visited Ground Zero in Manhattan, where the World Trade Center's twin towers once stood before the attack.
Biden was also joined by former Presidents Barack Obama and Bill Clinton at Ground Zero.
It was really strange that only the Democrat Presidents were at Ground Zero yesterday, and Bush, who was actually the president when 9/11 happened, appears to have been shunned, and put out in a field in PA to give a speech that no one even saw, instead of at Ground Zero in Manhattan, while Clinton who had nothing to do with 9/11 was at the WTC, and Obama.
Not to mention, Trump was not at the service either.
Then, midget Bloomberg was there with the rest of them, but Giuliani and Pataki were separated and were not next to all the democrats.
Just look at this photo, it speaks volumes.
The photo was named the Axis of evil:

While they were all masked and serious during the photo-op an amateur footage caught the Dems and exposed their hypocrisy before the news media and cameras showed up.
AOC, Nancy Pelosi, Jerry Nadler, Kathy Hochul and dozens of other democrats were seen in New York City around hundreds of people WITHOUT MASKS ON and smiling!
Video below:
Their hypocrisy is disgusting and must be exposed!! Rules for thee but not for me!
The views and opinions expressed in this article are those of the authors and do not necessarily reflect the views on USA Supreme!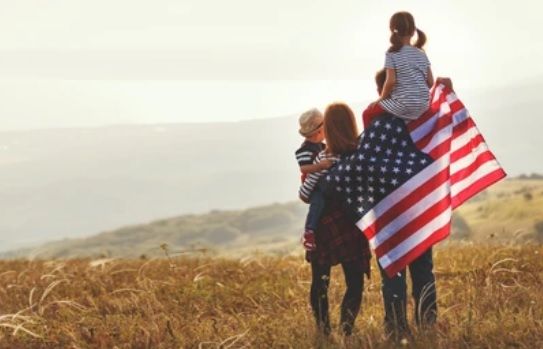 Bruce Hoenshell is a military historian, he is one of the most prolific conservative writers today, often churning out multiple columns per week. His writings tend to focus on international themes, modern warfare. Style Sampling: " It is not that we need social networking and Internet searches more than food and fuel, but rather that we have the impression that cool zillionaires in flip-flops are good while uncool ones in wingtips are quite bad."