Photos: While Everyone Is Talking About Biden's Fall Nobody Noticed The Bottom Of His Shoes – We Were Never Supposed To See This
After President Joe Biden tripped and fell during a U.S. Air Force Academy commencement ceremony Thursday, a number of media outlets claimed that Republicans were "pouncing" on the president's apparent weakness.
"Given voters' concern about his age, this is an image that his critics are already capitalizing on and pouncing on," ABC White House correspondent Mary Bruce said during "World News Tonight" that evening.
"That fall has already become a talking point for Republicans running for the White House," said "CBS Evening News" anchor Norah O'Donnell.
"This is not a helpful image for the White House," acknowledged White House correspondent Kristen Welker during "NBC Nightly News," adding that Biden was thanking cadets for "choosing service over self."
Yeah, he fell and they tried to protect him but his decline is more than obvious!
Here's the fall from another angle:
HOLY SHLIT LOOK AT THE FEMALE CADET https://t.co/ZQkloWWqNy

— Jack Poso 🇺🇸 (@JackPosobiec) June 1, 2023
But while everyone was laughing nobody noticed the bottom of his shoes!
Photos below:

There are a couple of answers that could help clarify things:
Reverse google can't even id the shoe brand… ? Custom gait "stabilzing" shoe?.. or maybe that is why he looks like he is always walking on marshmellows😳

— TyphoidMary (@Emperipolisis) June 1, 2023
Another Twitter user wrote:
That is a stabilizer to stabilize his gait.
Patients with advanced dementia experience gait-related difficulties including a decrease in walking speed provoked by a decrease in stride. They may also experience difficulties in balance and moving from side to side.

Lewy Body Dementia and Alzheimer's patients will eventually lose their ability to walk. You may notice this in one taking shorter steps, almost a run, or a stiffness in walking.

The cerebellum of the brain controls fine motor responses and may result in atrophy affecting the ability to walk.

How sad that we have this man in the White House.
They look a lot like Michael Jackson's shoes he used to do the lean. He slid his heels onto bolts on the stage. So does Biden use bolts to stay standing for long periods of time????

Height adjustment. A double would do just this.
And maybe the winner:
Heel Lifts……. They are often used to improve gait and postural stability in individuals with Parkinson's Disease.
He also posted this link:
https://soundideas.pugetsound.edu/ptsymposium/31/
NewsBusters found that CNN and MSNBC alone devoted 55 minutes the Trump incident in 2020. CNN guests speculated on Trump's "physical decline" and "neurological" problems with Trump. MSNBC anchor Yasmin Vossoughian said that Trump's slow walk down the ramp raised "questions" about his health.
The New York Times ran the headline, "Trump's Halting Walk Down Ramp Raises New Health Questions."
They are all silent now!
Share your thought on Biden's shoes in the comment section below!
(This post may contain disputed claims. We make no assertions as to the validity of the information presented by our Opinion Columnist. This is an opinion article, and this post should be treated as such. Enjoy.)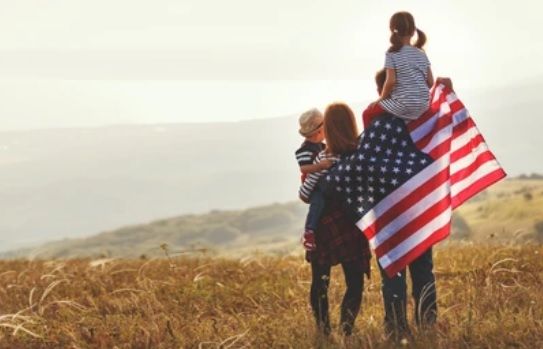 Bruce Hoenshell is a military historian, he is one of the most prolific conservative writers today, often churning out multiple columns per week. His writings tend to focus on international themes, modern warfare. Style Sampling: " It is not that we need social networking and Internet searches more than food and fuel, but rather that we have the impression that cool zillionaires in flip-flops are good while uncool ones in wingtips are quite bad."