After His Second Acquittal The Democrats Push Plan To Ban Trump From Running For Office Again – This Can Be Done With A Simple Majority Vote
McConnell and the GOP elites (GOPe) worked against President Trump for years preventing him from passing his wildly popular agenda to protect America, its workers, and its citizens.
McConnell did not hold back as he ripped Trump apart for a "disgraceful dereliction of duty" and attempting to "overturn the election."
He claimed that the protesters stormed the Capitol because they had been "fed wild falsehoods by the most powerful man on earth," and that Trump was "practically and morally responsible for provoking the events of the day."
And then Mitch McConnell suggested that President Trump can still be charged in the criminal justice system!
The Dems who also try to prevent President Trump from running again in 2024 came with another plan that would only need a simple majority to succeed.
Now that former Pres. Trump has been acquitted, Democrats now want Congress to vote to invoke Section 3 of the 14th Amendment, which prevents anyone who has "engaged in insurrection" against the US from holding office. This can be done with a simple majority vote."
Leftist Seth Abramson recently tweeted about what Democrats have now pivoted to since former President Donald Trump's U.S. Senate Acquittal, Section 3 of the 14th Amendment.
The plan to get a simple majority vote in the U.S. Congress to invoke the ban via claiming that former President Trump allegedly incited an insurrection. He tweeted:
"Now is the moment to bring a 14th Amendment (Section 3) majority vote to bar Trump from future office. They have 57 votes. They only need 51."
Now is the moment to bring a 14th Amendment (Section 3) majority vote to bar Trump from future office.

They have 57 votes. They only need 51.

— Seth Abramson (@SethAbramson) February 13, 2021
Apparently, U.S. Senator Tim Kaine (D-VA) has played a role in pushing this form of censure that Democrats are likely to pursue now. It certainly speaks to the fact that Congress recognizes how popular Donald Trump remains and does not want to deal with him in the future.
As Washington Times reported:
Sen. Tim Kaine, Virginia Democrat, said Friday that he's spoken to Republican Sen. Rob Portman of Ohio about a possible censure of Mr. Trump. Mr. Portman recently announced he won't run for reelection in 2022.

Mr. Kaine and Sen. Susan Collins, Maine Republican, have floated a censure resolution under the 14th Amendment that would bar Mr. Trump from holding federal office again. It would require a simple majority vote.

Sen. John Thune of South Dakota, the Senate's second-ranking Republican, said Friday he's open to censuring former President Donald Trump, as the impeachment trial of Mr. Trump nears a vote for acquittal.

"I've seen a couple of [censure] resolutions at least that I think could attract some support," Mr. Thune said of his Republican colleagues.

Asked if that includes him, Mr. Thune replied, "Yes."
It doesn't look like it's going to happen without any kind of conviction.
Image below:

But as we mention before McConnell is calling for Trump's criminal prosecution which could help the Dems.
Seems #McConnell is calling for #Trump's criminal prosecution. 'President Trump is still liable for everything he did while in office as an ordinary citizen. He didn't get away with anything. Yet. We have a criminal justice system in this country. " Classic Pontus Pilate move. pic.twitter.com/DpV3731q6H

— Marion McKeone (@marionmckeone) February 13, 2021
It seems that the establishment guys would do anything to prevent Trump from running in 2024 again!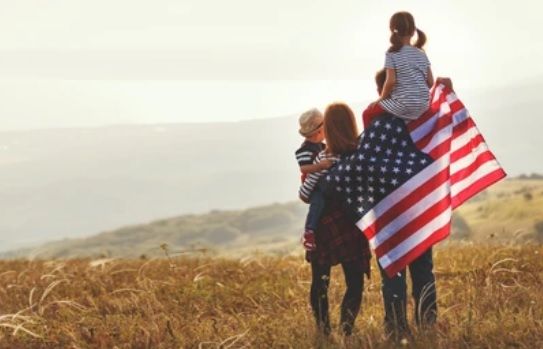 Bruce Hoenshell is a military historian, he is one of the most prolific conservative writers today, often churning out multiple columns per week. His writings tend to focus on international themes, modern warfare. Style Sampling: " It is not that we need social networking and Internet searches more than food and fuel, but rather that we have the impression that cool zillionaires in flip-flops are good while uncool ones in wingtips are quite bad."