Photos: Her Husband Fell Off His Bicycle, But Jill Looks Like She's Enduring More Agony Than Joe While Riding Her Bike
79-year-old Joe Biden fell off his bike while riding near his home in Rehoboth Beach on Saturday morning.
Secret Service agents swarmed the fallen commander-in-chief as he needed help in getting back up.
He didn't fall while he was riding it, as most people do…
He literally was standing still, and he tipped right over.
Videos and photos below:
Biden on Saturday evening attended church after he crashed his bike.
A reporter caught Joe Biden walking out of church later Saturday evening and asked him how he was feeling.
Biden hopped a few times to 'prove' he's not injured from his bike crash.
Video below:
Joe Biden fall off his bike yesterday, but he hopped up and down while coming out of church to prove to the media that he didn't get hurt. pic.twitter.com/HbdV7nGJn9

— Real Mac Report (@RealMacReport) June 19, 2022
Well, we all heard about his incident and we all know about Joe's fragile health!
But Jill isn't exactly looking like the picture of "fit and tidy" health, herself.
Photographers captured a photo of Jill before Joe kissed the pavement and she looks like she's been through the wringer… so much so that her helmet is actually turned sideways.
She looks like a loon on a bike… as if she's just gone through hell and sort of made it back.
Photos below:
Here's what people online are saying:
"She does not look like she's having fun."
"I actually busted out laughing, she looks like she's having the most stressed-out day ever"
"She looks like this is pure torture for her LOL"
"That entourage is such a waste of tax money…. Billions being squandered to "protect" an unelected turd and his disheveled wife"
"By the look on Jill's face there's a good chance her hemorrhoids are acting up."
"I've never seen someone look so FRAZZLED on a bike ride LOL"
"She's worried Joe will fall, and he did LOL"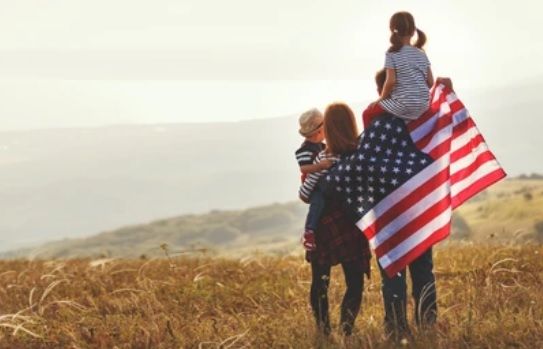 Bruce Hoenshell is a military historian, he is one of the most prolific conservative writers today, often churning out multiple columns per week. His writings tend to focus on international themes, modern warfare. Style Sampling: " It is not that we need social networking and Internet searches more than food and fuel, but rather that we have the impression that cool zillionaires in flip-flops are good while uncool ones in wingtips are quite bad."