Close-Up Camera Captures What's In Between Buoys GOP Gov. Installed Along Border – The Left Is Freaking Out
The U.S.-Mexico border now has a floating border fence or floating border wall as some local folks are calling it. Texas has installed this wall in the Rio Grande to try to deter migrants from crossing. It's a string of bright orange buoys about the length of three soccer fields with webbing underneath to make it hard to swim below. Now, Mexico objects to this barrier. The U.S. Justice Department has sued Texas, arguing that the barrier poses environmental and humanitarian concerns. Texas governor Republican Greg Abbott is standing firm. Well, Texas Democrat Joaquin Castro is there.
Video below:
WATCH: Rep. Joaquin Castro says Texas border barriers are 'barbaric' & 'treating human beings like animals.' pic.twitter.com/tQKEvkaqhH

— Breaking911 (@Breaking911) August 9, 2023
And he made things even worse by calling others to help!
A group of civil rights advocates, aid workers, journalists, and politicians inspected the string of wrecking ball-sized buoys, which is the centerpiece of what Gov. Greg Abbott calls Operation Lone Star.
From Texas Public Radio:

On a recently early morning in Eagle Pass, Jesse Fuentes led a fact-finding kayak group to see Gov. Greg Abbott's floating border wall in Eagle Pass. It the centerpiece of Operation Lone Star, his controversial program to deter illegal immigration.

"We're gonna take our time. It should be a slow paddle, maybe about an hour," Fuentes told the group of civil rights advocates, aid workers, journalists, and politicians on the kayak tour.

Visitors could see that the Texas side of the river is a wall of steel cargo containers and miles of coiled razor wire. There is also razor wire under the water's surface, which poses a hazard to anyone who might stumble upon it.

The tour soon came across people stranded in the water — they were migrants looking for an opening in the razor wire so they could enter Texas.
The Washington Examiner reported that the 1,000-foot-long wall of buoys was installed in July between Eagle Pass, Texas, and Piedras Negras, Coahuila state, in Mexico.
According to Texas Public Radio, illegal immigrants can't swim under the border, as it's floating in shallow water, and thick cables attached to concrete bases prevents it.
Furthermore, anyone trying to climb over the barrier will face serious injury from either serrated metal blades between the buoys or razor wire on the opposite shore.
It's the former tactic that's drawn some ire from Very Online™ liberals, with one conservation activist saying Abbott "wants more migrants to die."
Here's a close-up video from the "floating border wall"
In recent days, bodies of migrants were discovered near the buoy barrier.
Texas officials say the men likely drowned upstream. One body was caught in the buoys.
The Biden administration wants the barrier removed. The Department of Justice sued Abbott and said the buoys block navigable waterways, threaten public safety, and violate treaties with Mexico.
OPINION: This article contains commentary which reflects the author's opinion
Reminder: The purpose of the articles that you will find on this website, are to EDUCATE, not to disinform or grow hate and anger!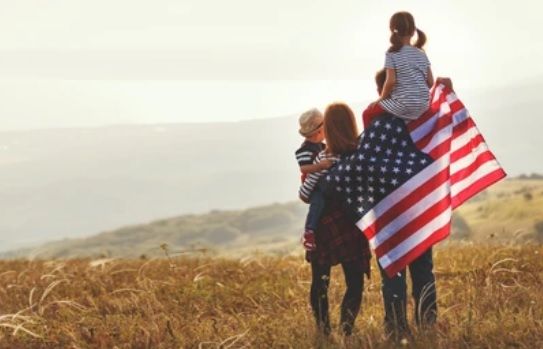 Bruce Hoenshell is a military historian, he is one of the most prolific conservative writers today, often churning out multiple columns per week. His writings tend to focus on international themes, modern warfare. Style Sampling: " It is not that we need social networking and Internet searches more than food and fuel, but rather that we have the impression that cool zillionaires in flip-flops are good while uncool ones in wingtips are quite bad."