Screenshots: Judge Aileen Cannon "Comes Out Swinging" And Delivers Blow To Jack Smith In Classified Documents Case – Here's What Liberals Are Planning For Her After This Revelation
Special Counsel Jack Smith is quickly learning that not all judges can be counted on to be left-wing hacks.
Judge Aileen Cannon, who is overseeing Smith's prosecution of Donald Trump regarding classified documents kept at Mar-a-Lago, pulled no punches on Monday after unsealing two motions made by the DOJ.
The first motion has to do with a request for a Garcia hearing, which would lay out alleged conflicts of interest involving a defendant's attorney and witnesses that are planned to be called by the prosecution, while the second motion was a request to seal a supplement in order to "to comport with grand jury secrecy."
Judge Aileen Cannon in the Southern District for Florida federal court delivered a blow to Special Counsel Jack Smith's inquisition against President Trump regarding the "classified documents" case. In their process, she also caused the liberals to go into unhinged meltdowns where they demanded her dismissal.
As Politico's Kyle Cheney reported, Cannon struck down two of Special Counsel Jack Smith's sealed filings in her ruling today. Cheney said she came out swinging.
Judge Cannon comes out swinging at special counsel this morning, striking two of prosecutors' sealed filings and demanding an explanation of "the legal propriety of using an out-of-district grand jury proceeding to continue to investigate" the docs case.
As Axios reported, Cannon in her filing was responding to the prosecution's request for a hearing on potential conflicts of interest regarding Trump defendant Walt Nauta's lawyer, Stanley Woodward.
Cannon also won't tolerate DOJs' nonstop requests for secrecy. She already denied a govt motion asking to keep names of 80+ witnesses under seal.


In other words, the special counsel wanted to keep certain things hidden from the public in order to keep mining another grand jury that doesn't even reside in Cannon's district for related charges.
Instead of granting the motions, the judge unsealed both of them to make them public and is now demanding answers from Smith on why he's even continuing to use an out-of-district grand jury for matters pertinent to the prosecution in her court.
The prosecution has been ordered by Cannon to respond to these and other items by no later than August 22nd.
Nauta's lawyers will need to respond to the motion for the hearing and address the existence of the grand jury by Aug. 17.
Liberals melted down following her ruling.
We gonna post just a few tweets that are allowed by our editorial team because most of them might violate TOS:
Our disgraced former president appointed Judge Cannon AS HE WAS ALLEGEDLY CONSPIRING TO ATTEMPT A COUP.

Her judgement will always be suspect.

Judge Cannon must recuse https://t.co/LBrqW9ljJl

— Jon Cryer (@MrJonCryer) August 7, 2023
Judge Cannon just disclosed the existence of a confidential grand jury proceeding that the DOJ has filed under seal.

She must RECUSE herself or be REPLACED.

The 11th Circuit cannot let this incompetent person continue to rule on this case. She belongs on a park bench.

— Sloan Ashton (@Ashton7Sloan) August 7, 2023
Judge Aileen Cannon is completely partisan and has already made significant mistakes over seeing Donald Trump's case.

Retweet and add your name to this petition to DEMAND Judge Cannon recuse herself from this case 👇👇 https://t.co/w4NXm0iGLV

— Jack Cocchiarella (@JDCocchiarella) August 7, 2023
Judge Cannon needs to be removed as a judge if she can't follow the rules.
You don't disclose a grand jury that was in a sealed filing, even if the motions were denied. You just deny it, you don't disclose sealed info.

— WeThePeople🇺🇸🇺🇸 (@PrincessBravato) August 7, 2023
The social media is full of posts from left-wing pundits who want her removed and even worse they call for jail time or murder!
Almost everyone from the political elite wants her removed also!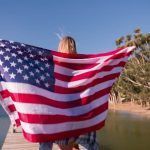 Michelle is American conservative author she is committed to the constitutional principles of individual freedom, economic liberty, limited government, personal responsibility, and traditional values. She is a libertarian and provocateur who believes in freedom and liberty for all Americans. As a passionate journalist, she works relentlessly to uncover the corruption happening in Washington, while exposing politicians and individuals who wish to do us harm.