'Brand New Video, Captured by Neighbor, Shows FBI's Encounter with the Man Who Threatened Biden; This Appears More Like an 'Execution' Than an Arrest'
A Utah man was shot and killed during an FBI raid early Wednesday morning, The deceased suspect was Craig Robertson, according to multiple sources and federal reports the FBI confirmed that the raid was related to an investigation into threats against President Joe Biden and others.
The shooting happened around 6:15 AM local time in Provo, Utah, while FBI agents were trying to serve arrest and search warrants at a residence.
President Biden is scheduled to arrive in Salt Lake City later that day. On the Suspects' Facebook Page, there are numerous posts expressing violent intentions towards the Biden family and other individuals.
Seventy-five-year-old Craig Deleeuw Robertson was being charged with three counts of interstate threats, threats against the president, and influencing, impeding, and retaliating against federal law enforcement officers by threat, according to a criminal complaint.
Robertson allegedly threatened Biden earlier, but the FBI waited just days before POTUS was scheduled to visit Utah and to react at 6 AM.
He posted that the FBI visited him before:
A brand new Video has been released and was captured by a neighbor showing an FBI encounter with Robertson. The FBI says its agents were attempting to serve arrest and search warrants in Provo when they shot and killed a suspect, at around 6:15 a.m.
Video below:
There was an explosion outside the house – watch the middle of the left side. Whatever this video captured, it is not a gunshot.
Timestamps below:
Regardless of legality, flash bangs are not typically present when serving search & arrest warrants.
The FBI's investigation began in April, and U.S. Secret Service became aware of it in June, according to reports.
The shooting is under review by the FBI's Inspection Division, the Bureau announced on Wednesday.
"The FBI takes all shooting incidents involving our agents or task force members seriously," the FBI said in a statement. "In accordance with FBI policy, the shooting incident is under review by the FBI's Inspection Division. As this is an ongoing matter, we have no further details to provide."
A Secret Service spokesperson said they are aware of an FBI investigation "involving an individual in Utah who has exhibited threats towards a Secret Service protectee."
"While we always remain in close coordination with our law enforcement partners, this is an FBI-led effort and we would refer any related questions to the FBI," the Secret Service spokesperson concluded.
Robertson's daughter-in-law told NBC News, "It's a very, very difficult time for the family."
It was also reported by a friend of a neighbor that the gentleman was 300 pounds and walked with a cane!
More from the neighbors:
The FBI just shot and killed an elderly brother in our ward. Financial clerk for years. Sweet guy. Full swat team. My wife is good friends with his neighbor, she and her 5 yr old were terrorized. Wife went to check on her. His body is still laying in the street. My God.

— J. Whitebread (@JWhitebread1) August 9, 2023
I can't believe this has happened. I will get more details soon. This guy was a threat to no one. He was an elderly 300lb guy who could barely walk with a cane. Took care of his disabled adult son. Liked to make furniture. My God what is this country coming to?!

— J. Whitebread (@JWhitebread1) August 9, 2023
Neighbor says it was not the police but the FBI. WHAT THE EVERLOVING F*CK??!! How is an elderly man who can barely walk a threat to ANYONE??!! WHAT THE HECK IS GOING ON??!!

— J. Whitebread (@JWhitebread1) August 9, 2023
The way the FBI reacted should send shockwaves through our community but again the media is staying quiet and we have to ask another question.
When's the FBI raid on the homes of these celebrities who publicly threatened to kill President Trump?
(This post may contain disputed claims. We make no assertions as to the validity of the information presented by our Opinion Columnist. This is an opinion article, and this post should be treated as such. Enjoy.)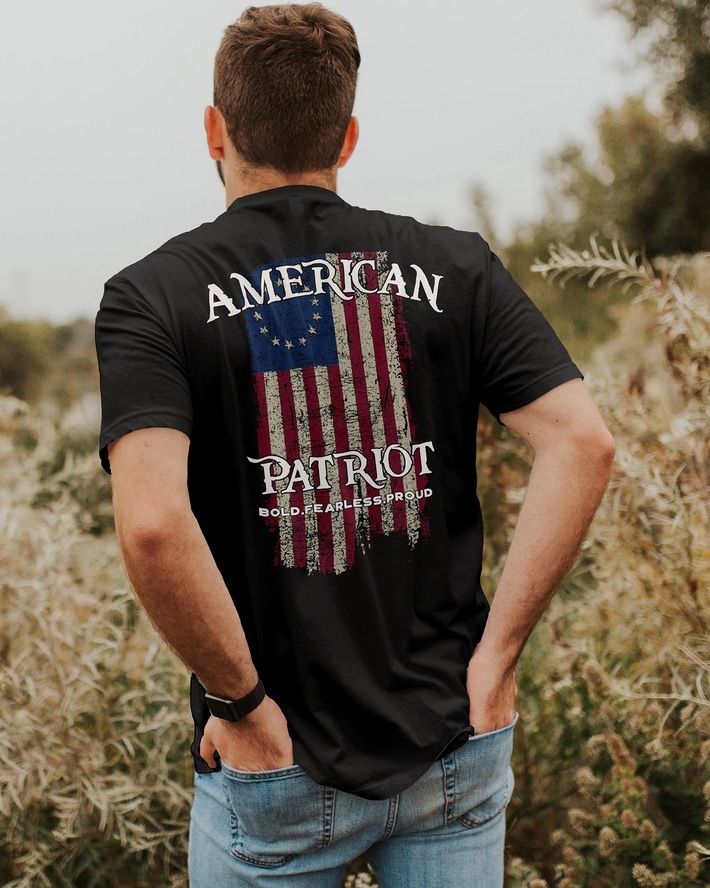 I'm shrewd, passionate, learned and energetic, God-fearing and patriotic. I've done a fine job reintroducing good old American conservatism to a new generation of Americans. I've earned the love and friendship of many, the hatred of some, but the respect of all.