A 12-year-old Epileptic Girl Sues Attorney General Jeff Sessions!
A 12-year-old girl Colorado girl named Alexis Bortelli is suing Attorney General Jeff Sessions over the nation's federal prohibition of medical marijuana. She hopes the lawsuit will at least normalize medical marijuana. Her best hope, she said, is that it will legalize it nationwide.
KDVR reported that Bortell and her parents moved to the state from Texas in order to legally receive a strain of medicinal marijuana to help her battle epilepsy because traditional medicine did little to help the seizures and doctors had recommended brain surgery.
"As the seizures got worse, we had to move to Colorado to get cannabis because it's illegal in Texas," Bortell said.
When Bortelli started her treatments with medicinal marijuana strain titled "Haleigh's Hope," she started feeling better with just a single drop in the morning, and at night and her seizures stopped.
"I'd say it`s a lot better than brain surgery," Bortell said.
When asked why she joined the lawsuit, Bortell said: "I would like to be able to visit my grandparents without risking being taken to a foster home."
Medical marijuana has so far been legalized in 29 states and Washington, D.C. However, Sessions has indicated a harder line on marijuana and has been outspoken against the use of the substance.
The fight on Marijuana has been going on for years. In September, the attorney general dismissed ideas to legalize the use of the plant in the US.
Sessions said: "I've never felt that we should legalize marijuana. It doesn't strike me that the country would be better if it's being sold on every street corner. We do know that legalization results in greater use."
However, his point of view of this issue is starkly contrasted by public opinion, as 64 percent of Americans support the legalization of marijuana, an all-time high.
What do you think? Would you like to see Mr. Sessions open his mind to the medical facts and make changes in the DOJ and America that would allow people who are suffering to get the drug that helps them?
Scroll down to leave a comment below!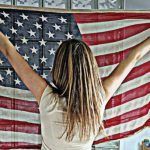 Natalie D. is an American conservative writer! Natalie has described herself as a polemicist who likes to "stir up the pot," and does not "pretend to be impartial or balanced, as broadcasters do," drawing criticism from the left, and sometimes from the right. As a passionate journalist, she works relentlessly to uncover the corruption happening in Washington.She is a "constitutional conservative".