KARMA! Democrat Who Accused Trump Of Harassment Is Now Accused Of Sexually Harassing Women
We need to make the world safe from predators and promise women that we will protect them an listen to them when they come forward.
A Democratic state senator Dan Schoen accused President Trump of sexual assault in October 2016 and appears to have judged him from a place of moral superiority.
Now, several women accused Schoen of "persistent and unwanted" invitations to meet and allegations that Schoen grabbed them from behind and sent them photographs of male genitalia on social media.
Via Daily Wire:
"It was never my intention to leave the impression I was making an inappropriate advance on anyone," Schoen told the MinnPost. "I feel terrible that someone may have a different interpretation of an encounter, but that is the absolute truth. I also unequivocally deny that I ever made inappropriate contact with anyone."
DFL Senate Minority Leader Tom Bakk condemned Schoen and called for him to resign over the allegations.
"I have discussed these allegations with my leadership team and we are united in our call for Sen. Dan Schoen to apologize, step aside, and seek care to address these actions," Bakk said in a statement.
The MinnPost detailed one of the allegations against Schoen:
Maye Quade had just become a candidate for the state House, and had never met Schoen, she said, but he nevertheless offered up his advice about how to handle the situation at the 4th Precinct. "Be careful about posting anything about BLM and if you want a police officer's side of this, feel free to ask," Maye Quade said Schoen texted.
He then asked her multiple times if she wanted to meet and have a drink and talk about it. Maye Quade said she respectfully declined.
Later that same evening, Schoen texted her again, this time suggesting she should come over, telling her his children weren't home. She thought the messages were strange but didn't think much of the invitation until she got another text that was "clearly meant for someone else." It said, "'I almost got her. Working on her pretty hard, but I almost got her,'" according to Maye Quade. "My blood went cold."
I don't know whether Schoen is guilty or not but my impression of him is that "ethical" is pretty low on his list of characteristics.
Some years ago, he attempted to introduce a law that would have the state control the price of gasoline at his neighborhood gas station rather than simply let the neighborhood forces of commerce control the situation. I suspect his actions were to impress his good-old-boys.
Back in 2014, Rep. Schoen co-sponsored a bill to legalize medical marijuana, a law that would benefit LeafLine Labs, one of two cannabis companies in the state. LeafLine Labs HQ is located in Schoen's legislative district. After he successfully shepherded the bill through the legislature and it became law to LeafLine Labs' benefit, Schoen was hired by LeafLine Labs as a "consultant".
Schoen's newsletters are light on policy but rife with politics, criticizing and ridiculing Republicans at every turn in the road, whether they deserved it or not.
I have a tendency to believe the ladies.
What do you think about this? Scroll down to leave a comment below!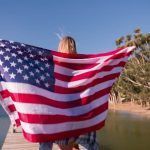 Michelle is American conservative author she is committed to the constitutional principles of individual freedom, economic liberty, limited government, personal responsibility, and traditional values. She is a libertarian and provocateur who believes in freedom and liberty for all Americans. As a passionate journalist, she works relentlessly to uncover the corruption happening in Washington, while exposing politicians and individuals who wish to do us harm.