Videos: Woman Killed After Car Drove Into BLM Rioters Last Night In Minneapolis – BLM Beat The Snot Out Of The Driver
One person was killed and another injured Sunday night after being struck by a car in the Uptown area of Minneapolis during a protest, near the site where Winston Smith was shot by sheriff's deputies earlier this month.
A witness said the eastbound SUV was moving at a high rate of speed as it approached just before midnight, and that the driver appeared to accelerate as they got closer to demonstrators who had blocked off Lake Street near Girard Avenue.
The driver struck a vehicle parked across one of the traffic lanes on Lake Street, apparently positioned to protect the crowd. That second vehicle then hit people.
*potentially disturbing*
Moments after the crash occurred and the driver is being choked out on the ground by 'demonstrators'.
Full video below.
Additional video from the scene in Uptown:
#Minneapolis
Additional video from the scene in Uptown. pic.twitter.com/GXkCaf6LgH

— Shane B. Murphy (@shanermurph) June 14, 2021
This appears to be the driver, who was detained by people at the scene. He seemed to be yelling "I'll take my life."
Clip of the driver being detained, from the FB link previously shared: https://t.co/8WLh97uPAi pic.twitter.com/yX5LJ4HtyF

— MN CRIME 🚨 (@MN_CRIME) June 14, 2021
Full Facebook video below:
The driver was also taken to a nearby hospital to be treated for his own injuries. Police have not yet released the suspect's identity or if he currently faces any charges.
The female victim's identity will eventually be released by a medical examiner.
D.J. Hooker is an organizer with Twin Cities Coalition for Justice 4 Jamar and said people in the street had been playing volleyball and yard games when the crash happened later in the evening.
"A car came at us going like 70 or 80 miles an hour," Hooker said in an interview. "There was one line of barriers and then a second barrier, and he sped up. He sped up. He went even faster as he approached us. You could hear it … start going even faster as he got close to us."
Witnesses said the SUV hit the stationary vehicle hard enough to send it moving toward bystanders in the street.
"The car went through the air and it hit a young woman," Hooker said.
This is a developing story. The USA Supreme will provide more details as they become available.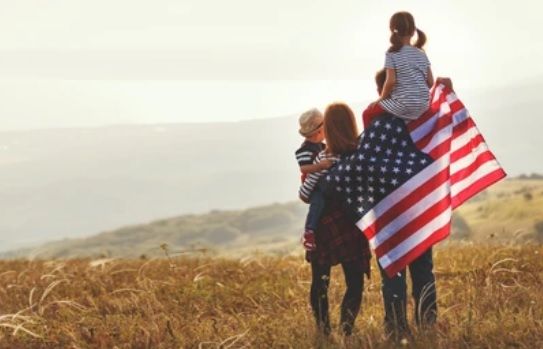 Bruce Hoenshell is a military historian, he is one of the most prolific conservative writers today, often churning out multiple columns per week. His writings tend to focus on international themes, modern warfare. Style Sampling: " It is not that we need social networking and Internet searches more than food and fuel, but rather that we have the impression that cool zillionaires in flip-flops are good while uncool ones in wingtips are quite bad."