Video Allegedly Shows That There Are Currently No Flags Flying At The Pentagon
At the beginning of the month, the Pentagon confirmed that they will not allow rainbow pride flags to fly at military facilities in celebration of Pride Month. That fell in line with the Pentagon's 2020 decision to permit only certain flags at Department of Defense installations.
Pentagon spokesperson John Kirby told reporters the DOD chose not to make an exception to the existing flag policy after careful consideration.
Along with the American flag, the current policy implemented under the Trump administration authorizes flags representing states and U.S. territories, military services, prisoners of war and missing in action, national flags of U.S. allies and a handful of others.
But a video that surfaced on Telegram this morning shows that there are no U.S. flags either.
Video below:

Folks already alleged that the flag should be taken down during the night, but that's not the case with the Pentagon as the flags can be displayed at night if they have lights pointed at them.
Is it proper to fly the U.S. flag at night?
The Flag Code states it is the universal custom to display the flag only from sunrise to sunset on buildings and on stationary flag staffs in the open. However, when a patriotic effect is desired, the flag may be displayed 24 hours a day if properly illuminated during the hours of darkness. The American Legion interprets " proper illumination" as a light specifically placed to illuminate the flag (preferred) or having a light source sufficient to illuminate the flag so it is recognizable as such by the casual observer.
Why were the flags missing?
Scroll down and leave your comment below.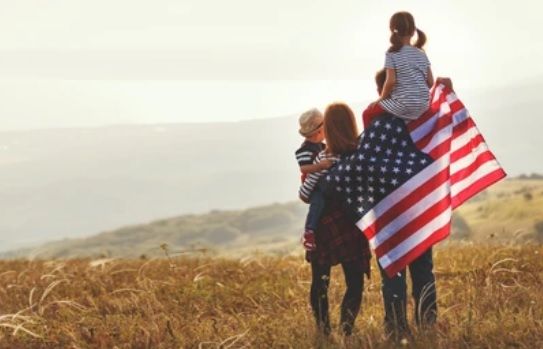 Bruce Hoenshell is a military historian, he is one of the most prolific conservative writers today, often churning out multiple columns per week. His writings tend to focus on international themes, modern warfare. Style Sampling: " It is not that we need social networking and Internet searches more than food and fuel, but rather that we have the impression that cool zillionaires in flip-flops are good while uncool ones in wingtips are quite bad."