US Military Will Not Admit the Truth About Missing F-35, But Every American Should Be Aware Of This
There's a mystery that has the American people talking, and it's not at all difficult to see why.
How does an F-35 go missing in mid-flight in South Carolina? The F-35 is one of the most advanced and stealthy aircraft in the world. This particular one was a F-35B Lightning II jet. But as NBC observed, perhaps it was just a little too stealthy in this odd situation.
According to Joint Base Charleston, the jet had an undefined "mishap" that caused the pilot to eject. The pilot landed safely and was recovered, and he's in stable condition at a hospital.
Joint Base Charleston has now appealed to the public for help, and they're looking in the Lake Moultrie area near Charleston.
Based on the jet's last-known position and in coordination with the FAA, we are focusing our attention north of JB Charleston, around Lake Moultrie and Lake Marion.

— Joint Base Charleston (@TeamCharleston) September 17, 2023
Calling the case of a still-missing F-35 jet a "mishap" may be one of the greater understatements made by a U.S. government entity in recent memory, but the Marine Corps announced Monday afternoon that it was taking rather drastic action as the search continues for their runaway aircraft.
"Marine Corps Commandant Eric Smith on Monday issued a two-day stand-down to take place at some point this week for all aviation units both inside and outside of the United States," a Marine Corps spokesperson told ABC News.
"No units are allowed to fly until they have a two-day discussion about safety measures and procedures, the commandant said in a service-wide email on Monday," reported ABC News. "While the Marine Corps commandant said he has full confidence in the aviation units, he said he felt this was the 'right and prudent' thing to do given both this incident and another recent incident in Australia."
Skepticism, of course, should accompany all government announcements. In this case, Americans might raise eyebrows over both the missing aircraft and certain details officials neglected to emphasize.
Of course, the military did not share all the details via social media.
Jeremy Huggins, spokesman for Joint Base Charleston, told The Washington Post on Sunday that the aircraft's transponder was not working "for some reason that we haven't yet determined," and "that's why we put out the public request for help."
Likewise, the F-35B defies detection under normal circumstances.
"The aircraft is stealth, so it has different coatings and different designs that make it more difficult than a normal aircraft to detect," Huggins added.
Accoridng to inside sources aht aircraft was connected to AI which could have complicated the situation the same source also claimed that a debris field was found in Williamsburg County, South Carolina on Monday but the military didn't report about it.
According to The War Zone, a military-focused news site, fighters abandoned mid-flight have been known to continue vast distances on autopilot and even to survive the crash landing.
In 1970, for instance, a U.S. Air Force F-106 Delta Dart landed intact in a cornfield after the pilot ejected. Likewise, in 1988 a Soviet MiG-23 cruised from Poland to Belgium without its pilot, who had ejected shortly after takeoff.
The modern F-35B, according to The War Zone, "has considerable reach" and thus could have flown hundreds of miles on autopilot.
More than 24 hours later, the aircraft remains missing. Therefore, it most likely crashed either in a rural area or over the ocean.
Naturally, social media expressed skepticism.
According to MEAWW, in fact, X users blamed everything from UFOs to the deep state.
"Hilarious to read that a F-35 has gone for a joy ride. Conspiracy theory time – 1. It's actually a crashed UFO and government is creating a cover story 2. Bomber has been given to Ukraine and this bs story to cover the tracks," one user posted on Monday.
OPINION: This article contains commentary which reflects the author's opinion
Reminder: The purpose of the articles that you will find on this website, are to EDUCATE, not to disinform or grow hate and anger!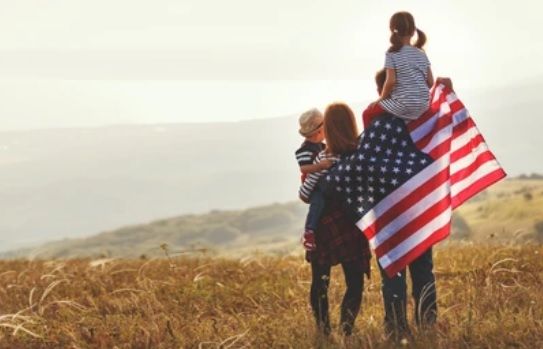 Bruce Hoenshell is a military historian, he is one of the most prolific conservative writers today, often churning out multiple columns per week. His writings tend to focus on international themes, modern warfare. Style Sampling: " It is not that we need social networking and Internet searches more than food and fuel, but rather that we have the impression that cool zillionaires in flip-flops are good while uncool ones in wingtips are quite bad."