Video Raises New Questions About Fetterman's Miraculous Speech Recovery – Is This Fetterman 1.0 Again?
Sen. John Fetterman (D-Penn.) is poking fun at conspiracy theories by selling "body double" apparel on his campaign store.
The "John Fetterman's Body Double" T-shirt is for sale on his campaign website for $35 — a reference to a viral conspiracy theory that suggests that the Pennsylvania Democrat has numerous people to fill in for him around the Capitol as his clone.
Fetterman jokingly addressed the rumors to reporters on Tuesday, saying that the theories are "all true" to reporters.
"I'm Senator Guy Incognito," he added, referring to a "Simpsons" character that is a doppelgänger to the main character of the show. His office posted the audio of the exchange on X, the platform previously known as Twitter, alongside a photo of the character.
However, online conspiracy theorists are convinced that Senator John Fetterman has been replaced with a body double.
One factor fueling this belief is that Fetterman has made major strides since suffering a stroke in spring 2022. He continued to campaign, even though many Republicans accused him of being unfit to serve. He had no progress at all and then came the change of look and coherent speech something that is now being weaponized against him.
While there were a lot of questions about his judgment and his character with his remarks, surprisingly his speech from the stroke seemed to be pretty clear and coherent. He seemed to be getting what was being said and replaying back, largely in an understandable, albeit disgusting, manner.
That seemed to show a remarkable recovery after he had been so impaired just a short while, even needing a machine to be able to comprehend what was being said to him. Now these comments are bizarre and juvenile, and they mock a serious process. But they are largely coherent, something that his comments haven't been in the recent past.
.@SenFettermanPA reacts to Speaker McCarthy moving forward with a House impeachment inquiry into POTUS…

(Just watch) pic.twitter.com/jg3aeyDW7F

— Liz Brown-Kaiser (@lizbrownkaiser) September 12, 2023
Fetterman: "The House, the whatever they call themselves Team America or whatever they call themselves, bring your vote otherwise they need to go hump a different leg." pic.twitter.com/Hh6DGO8mfi

— Greg Price (@greg_price11) September 19, 2023
It's difficult to make a judgment as to what his condition is when you only see him in a few clips. Not to mention who knows if the MSNBC interview was edited or if they kept in all the times he might have said something that was not quite right.
But a new clip of Fetterman visiting the UAW strike in Michigan shows that — unfortunately — he does seem to still be having some big issues in terms of his communication. Fetterrman went there to throw his weight behind the striking autoworkers, and said that he was very pro-union.
"My message to the, the COs, COs [CEOs] is, you know, it's $74 million, you know, collectively earning that, you know," Fetterman said in scrambled fashion. "How many yachts can they need, you know, to, to yacht, to water, uh, ski behind it, you know, I mean, it's, it's crazy."
Video below:
This was Fetterman 1.0 for sure!
We can't confirm the body double theory but there could be a heavy drugs that are being injected to keep him sane.
There's now a community of people online who regularly share images of John Fetterman to figure out whether he's real or has been replaced by a body double.
Fetterman's reaction from yesterday remind us of the old Fetterman or Fetterman 1.0
(This post may contain disputed claims. We make no assertions as to the validity of the information presented by our Opinion Columnist. This is an opinion article, and this post should be treated as such. Enjoy.)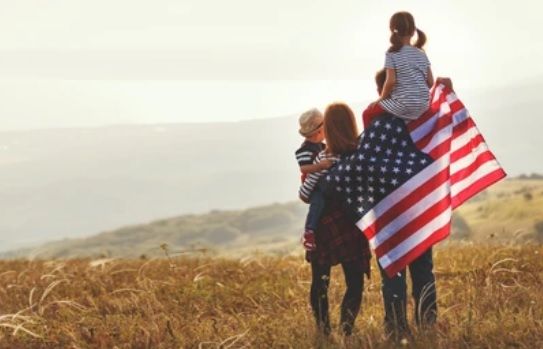 Bruce Hoenshell is a military historian, he is one of the most prolific conservative writers today, often churning out multiple columns per week. His writings tend to focus on international themes, modern warfare. Style Sampling: " It is not that we need social networking and Internet searches more than food and fuel, but rather that we have the impression that cool zillionaires in flip-flops are good while uncool ones in wingtips are quite bad."