Ukrainian "Journalist" Connected To WEF And Soros Shares A Viral Video Of "Russian" Soldier Who Froze To Death And Was Chained So He Would Not Desert – He Was In Fact Ukrainian Soldier Used By The Russians As A False Flag Operation
Ukrainian media, including the one entitled "Look for yours" (in reference to captured or deceased Russian soldiers), which is characterized by checking the veracity of the images it inserts, publishes the video of a Russian soldier who died of cold and who was chained to a lamppost to, supposedly, not desert and leave his post.
"This is not the first case of a massacre by the commanders of the army of the Ministry of Defense of the Russian Federation of soldiers who refused to carry out criminal orders. Passed away. Unidentified", they indicate in Russian when commenting on the image.
Stalin's methods. The occupiers chained up a Russian grenade launcher so that it would not defect. He froze to death. Let the mothers of Russian soldiers see. Inhumane," one social media user wrote.
However, the video became viral when Daria Kalenuk posted the video on her Twiter account:
Russian occupiers chained their grenade launcher operator so he would not desert. He froze to death pic.twitter.com/ZPIx6HkaXW

— Daria Kaleniuk (@dkaleniuk) March 12, 2022

This news will come as no surprise. During WW2 Russians forced conscripts & others to fight by having military police in back with rifles aimed at them in case they tried to give up or run away.
But today we as Americans are brainwashed by both sides with their propaganda videos.
The weapon he has with him is American:
It's an American SMAW-D.

— Ian Miles Cheong (@stillgray) March 13, 2022
Here's the same place earlier, without snow:
The body was filmed by Russian journalist Grigory Vdovin the day before, when, together with the LPR troops, they entered Novotroitskoye.
It was reported to be Ukrainian and was probably a false flag operation but now it's becoming a Ukrainian double fake.
Video below:
The body was filmed by Russian journalist Grigory Vdovin the day before, when, together with the LPR troops, they entered Novotroitskoye.

it was reported to be ukranian and was probable a false flag operation but Now it's becoming a Ukrainian double fake.. pic.twitter.com/2WkNlWhTUH

— TokuReset (@TokuReset) March 12, 2022
How a soldier with weapons would first allow himself to get chained and then won't just shoot the chain off. I.e. the chain was placed after the fact for propaganda purposes!
The chain could have been easily taken off by removing a shoe.
Daria who made this video viral is a WEF Global Young Leader, who graduated from Chicago-Kent Law School. She is running the anti-corruption action center in Ukraine.
She also featured in a Biden campaign video just 2 years ago.
As the National Pulse revealed, Kaleniuk is a long-time political activist recently used in the Joe Biden 2020 campaign. Additionally, Kaleniuk serves as a World Economic Forum (WEF) Global Young Leader.
Kaleniuk featured as a Joe Biden "supporter" in an ABC News interview from 2019, after which she was used in a Joe Biden campaign video posted January 21 2020.
She was also listed on the WEF website in 2019, in their Global Young Leaders program which has also featured war-supporting globalists such as Justin Trudeau, Dan Crenshaw, Emmanuel Macron, and more.
Here's her World Economic Forum description:
Daria is co-founder and executive director of the Anti-Corruption Action Center, a powerful national organization that has shaped Ukraine's anti-corruption legislation and efforts. Daria's organization ensured that Ukraine's newly elected parliament designed strong anti-corruption legislation, including the laws on the National Anti-Corruption Bureau of Ukraine, the special anti-corruption prosecutor's office, High Anticorruption Court, open property registers and electronic asset declarations. Daria has also founded critical resources to track money laundering and corruption internationally. Currently Daria is working on international Zero Corruption conference, which will take place in Kyiv with visit to Chornobyl zerocc.org
Her organization also has a connection to George Soros Open Society:
As a reminder, she isn't a real journalist and was promoted by the mainstream media as the journalist who cried in front of the UK's Prime Minister Bors Johnson!
Here's what The Sun had to say about her:
THIS is the moving moment a tearful Ukrainian confronted Boris Johnson about the West's failure to impose a no-fly zone to protect innocent mums and babies from Putin's missiles.
Daria Kaleniuk, a journalist who fled the war-torn nation to come to Poland, accused the PM of allowing humans to be shields against a sea of bombs, and said World War 3 had already begun.
Video below:
(This post may contain disputed claims. We make no assertions as to the validity of the information presented by our Opinion Columnist. This is an opinion article, and this post should be treated as such. Enjoy.)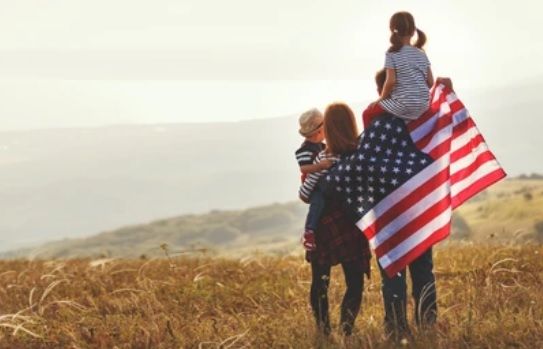 Bruce Hoenshell is a military historian, he is one of the most prolific conservative writers today, often churning out multiple columns per week. His writings tend to focus on international themes, modern warfare. Style Sampling: " It is not that we need social networking and Internet searches more than food and fuel, but rather that we have the impression that cool zillionaires in flip-flops are good while uncool ones in wingtips are quite bad."