Texas High School Gunman Welcome Home Party Caught On Video – His Victims Remained In The Hospital Clinging To Life
GoFundMe has removed an account set up by friends and family of Arlington school shooter Timothy Simpkins where they asked for $25,000 from the public to help him, claiming he is traumatized from his father's death.
A spokesman told DailyMail.com on Friday: 'The fundraiser was removed from the platform because it violated GoFundMe Terms of Service.'
'Less than $150 was raised and all donors have been refunded.'
Simpkins, 18, critically injured 15-year-old Zacchaeus Selby and also wounded 25-year-old teacher Calvin Pettitt – whom he shot in the back – when he opened fire at Timberview High School in Arlington, Texas, on Wednesday.
Selby remains in the hospital, clinging to life after being shot four times, his family said.
Seconds before the fight, the pair brawled in their classroom. The fight was caught on video. It was eventually broken up by teachers.
Simpkins fled the scene then handed himself in to police. He was released Thursday after a bail bondsman put up at least some of his $75,000 bail.
He celebrated his release from jail with a twisted welcome home party – even as one of the victims remains in a coma.
The student, who was charged with three counts of aggravated assault with a deadly weapon, was seen in videos shared in social media enjoying a celebratory family gathering in his kitchen.
Video below:
This makes me sick…

Arlington school shooter Timothy Simpkins celebrates with his family on Thursday after being released from jail on a $75,000 bond while his victims remained in the hospital, one of them clinging to life pic.twitter.com/8wK5iR6gpW

— RickyLee (@RickyLe80284150) October 9, 2021
Image below:

His Instagram was probably deleted:
The Suspected Texas High School Shooter's Instagram Account Has Been Removed.. As They Normally Do.. pic.twitter.com/kX3YDsu0Pt

— J̵̟̦̲̞̭̱̀̈́͑̄̇̈́̚͝ustice (@The_Justice7) October 9, 2021
But not before some internet sleuths got some interesting photos:

Here's the video from the incident:
Here's audio of the Simpkins shots fired. https://t.co/vKP6uZO4VY

— Bad Kitty For Congress 😼🌹 (@pepesgrandma) October 9, 2021

His family have claimed that he is an innocent victim of bullying who acted in self-defense after being relentlessly picked on, in part because he has 'nice things' like a Dodge Charger and expensive sneakers.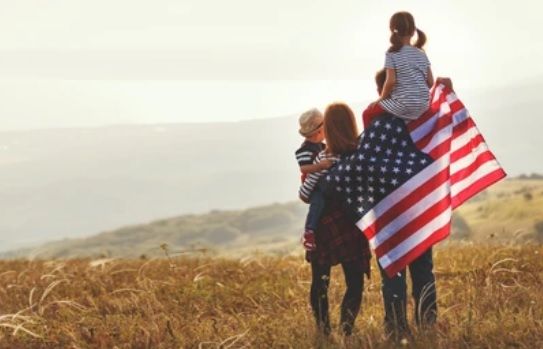 Bruce Hoenshell is a military historian, he is one of the most prolific conservative writers today, often churning out multiple columns per week. His writings tend to focus on international themes, modern warfare. Style Sampling: " It is not that we need social networking and Internet searches more than food and fuel, but rather that we have the impression that cool zillionaires in flip-flops are good while uncool ones in wingtips are quite bad."