SAD! Three Illegal Gang Members Accused Of Murdering A Teenager In Virginia!
Wake up America! We need to shut down the borders until we get rid of ilegal bad people that should never have been allowed to come here. We can not longer live under this dark cloud!!!
Three illegal aliens, members of MS-13 gang are charged with second-degree murder of a teenager in Virginia.  They are currently in a Virginia jail.
Authorities detained and charged Victor A. Rodas, 19, Jose Corea-Ventura, 21, and Lasandro A. Vasquez, 24, of Maryland, with second-degree murder of 17-year-old Raymond Wood, who was found lying in the middle of Roaring Run Road by a motorist in Bedford County, Virginia, on Monday.
Police said that the trio were all known to be members of notoriously violent MS-13 gang and undocumented illegal immigrants.
They also believe the murder was drugs-related and that Wood did not leave his home "voluntarily".
Sheriff Mike Brown said: "Our investigation into this incident has determined this is not a random act and has a connection to narcotics-related activity.
"There is no current concern for the safety of the general public in the City of Lynchburg or Bedford County."
He also said that because the men were undocumented immigrants, it took an "inordinate amount of man hours" to find out their true identities.
Sheriff Brown: "Due to the fact that the subjects were undocumented illegal aliens and not locals, an inordinate amount of time and man hours was required to ensure the true identity of these individuals. Investigators had worked closely with the Bedford County Commonwealth Attorney's Office, Lynchburg Police Department, Bedford Police Department, Virginia State Police, FBI, ATF, U.S. Marshalls office, Prince George County Maryland Police Department, Montgomery County Maryland Police Department, and the U.S. Department of Homeland Security."
One of the murderers, Jose Corea-Ventura is also wanted for the murder of an 18-year-old man in Montgomery County, Maryland. Officials transported him to the Blue Ridge Regional Jail and held him on the Montgomery County murder charges.
I wonder how many more sons and daughters have to be killed, raped or assaulted before the liberals will change their tune about illegal aliens in the country. Shame on the politicians for protecting these criminals. 
I refuse to believe that maybe the real murderers of that teenager are Democrat politicians and liberal activists who defend and protect illegal criminals.
Hopefully, America will remove this terrible unfair burden soon!!!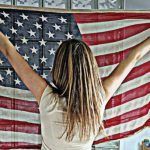 Natalie D. is an American conservative writer! Natalie has described herself as a polemicist who likes to "stir up the pot," and does not "pretend to be impartial or balanced, as broadcasters do," drawing criticism from the left, and sometimes from the right. As a passionate journalist, she works relentlessly to uncover the corruption happening in Washington.She is a "constitutional conservative".