Images: The 7-Point-Plan To Reinstate Donald Trump As President That Was Allegedly Handed Out At CPAC Is Just Another Blue Anon Bait
Opinion
A seven-point plan of how to reinstate Donald Trump as president 'in days, not years' allegedly circulated at the CPAC in Dallas this weekend.
The so-called 'Trump Card' details that the former president's best chances of retaking his seat in the Oval Office before the 2024 election is by getting him placed in the House Speakership post and ultimately leading Congress in impeaching and removing President Joe Biden and Vice President Kamala Harris from office.
Here's the card:
The Patriots SOAR card prompts readers to visit a 13-page document online, where a letter from Robert J. Antonellis (pictured below) details the plan. It is not clear what other individuals are associated with the group.

The card has allegedly been made and distributed by a group called Patriots SOAR, which is not associated with CPAC organizers.
You can view the document below:
The 13-page document
There is one little problem with the card!
It was first placed online by the left-wing reporter Andrew Solender:
CPAC attendee sent me this pic of a card they were handed about a "7-pt. plan to restore Donald J. Trump in days, not years," which involves installing Trump as speaker and ousting Biden & Harris. pic.twitter.com/dS0tQ5jW7b

— Andrew Solender (@AndrewSolender) July 9, 2021
Not one conservative outlet or politician talked about it and CPAC is not connected with the cards or the organization!
So for all we know officially it was only Solender who started this conspiracy!
People online started speculating that this is just another Blue Anon conspiracy:
They are the one's who more likely made this. BlueAnon bait.

— SilverKnife (@silverknife0311) July 11, 2021
The media mafia says yes. So probably NO.

— SimonTemplar (@simon_templar62) July 11, 2021
What is Blue Anon?
The term ultimately became a top trend on Twitter after an Urban Dictionary entry for the phrase was removed without explanation.
Conservatives accused Google of hiding references to Blue Anon from their search results as well.
After returning to Urban Dictionary, the newest entry for Blue Anon describes the term as a "loosely organized group of Democrat voters, politicians and media personalities who spread left-wing conspiracy theories such as the Russia hoax, Jussie Smollett hoax, Ukraine hoax, Covington kids hoax, and Brett Kavanaugh hoax."
The post also goes on to suggest that "Blue Anon adherents" are incorrectly concerned about future violence in Washington, D.C. by the same conservatives who stormed the Capitol.
Recently uttered by several prominent conservatives, including Candace Owens and Rep. Marjorie Taylor Greene (R-Ga.), the term "Blue Anon" is used to describe liberals who they claim espouse conspiratorial views.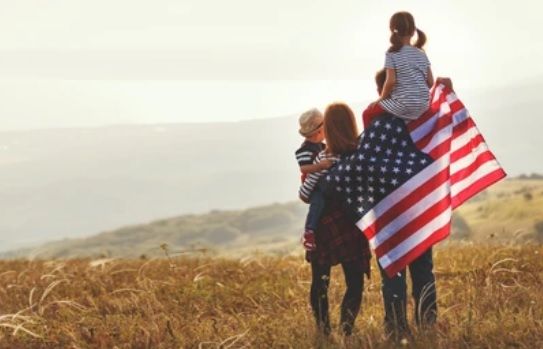 Bruce Hoenshell is a military historian, he is one of the most prolific conservative writers today, often churning out multiple columns per week. His writings tend to focus on international themes, modern warfare. Style Sampling: " It is not that we need social networking and Internet searches more than food and fuel, but rather that we have the impression that cool zillionaires in flip-flops are good while uncool ones in wingtips are quite bad."