President Donald Trump Is Unveiling Major Infrastructure Plan
Not since the Industrial Revolution has such a rebirth of the American dream seemed so real. The promise of prosperity, liberty, and justice for all is not just words for President Trump. He will MAKE AMERICA GREAT AGAIN!!!! His arrival to the White House comes at a time when America needed this type of leadership and long-range thinking!
Good news! President Donald Trump is unveiling his major infrastructure plan this week for a $1 TRILLION, updating everything from our roads, bridges to our air traffic control system which was a key item on his agenda that's been stymied in Congress and overshadowed by White House controversies.
Trump is planning a series of events this following week to mark his effort to modernize American infrastructure- the highway, waterway, electrical and airway systems on which the nation operates. His campaign for public and private funding for the projects is expected to run from the White House, where he'll speak about upgrading air traffic control, to Ohio on inland waterways and through meetings with mayors, governors and Transportation Department officials.
On Saturday, the director of the National Economic Council, Gary Cohn, told reporters that Trump is expected to announce the proposal from the Oval Office and Rose Garden on Monday.
"We know that in many of these areas we're falling behind, and the falling behind is affecting economic growth in the United State."
Cohn added: "The president wants to fix the problems, and he doesn't want to push these liabilities into the future."
Mr. Trump is "trying to figure out, How do I get the most infrastructure improvements for the American citizens in the quickest fashion I can with the best return on investment for the U.S. taxpayers/ It's sort of a businessman's model."
President Trump knows how to conduct business and get the most value for the American taxpayer's dollar. "We like the template of not using taxpayer dollars to give taxpayers wins," Cohn said.
On Monday, Trump is set to outline his legislative principles for overhauling the air traffic control system, using a White House address to propose separating air traffic control operations from the Federal Aviation Administration, a key priority for U.S. airlines.
Thank you, President Trump, for thinking outside the box. Less government control, more power for the people. Savings for all Americans. I never even thought about the air traffic controls. Satellites would be much more accurate and save money. Sorry, but not tired of winning yet, keep up the good work.
Our democratically-elected U.S. President is on the right track by announcing this infrastructure plan. It is long overdue, seeing that America's infrastructure is failing and is in critical shape. This is yet another example of President Trump making The Right Choice.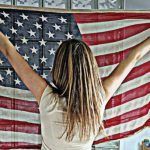 Natalie D. is an American conservative writer! Natalie has described herself as a polemicist who likes to "stir up the pot," and does not "pretend to be impartial or balanced, as broadcasters do," drawing criticism from the left, and sometimes from the right. As a passionate journalist, she works relentlessly to uncover the corruption happening in Washington.She is a "constitutional conservative".