CNN Retracts And Deletes Story Linking President Trump And Russia
The fact is, CNN has an agenda. It is destroying the legally elected President and push for globalism. They have been part of the team trying to undermine President Trump's administration right along.
After CNN posted a story about congressional investigators who were focusing on a Russian investment fund whose top executive met with a Trump transition team member. However, on Friday evening they changed their mind and deleted the story from its website.
In editors note posted in place of the story, CNN said: ""That story did not meet CNN's editorial standards and has been retracted. Links to the story have been disabled."
In addition to retracting its story, CNN also apologized to Anthony Scaramucci, an adviser to Trump during the presidential campaign and a member of his transition team's executive committee, who was mentioned in the story.
"On June 22, 2017, CNN.com published a story connecting Anthony Scaramucci with investigations into the Russian Direct Investment Fun. That story did not meet CNN's editorial standards and has been retracted. Links to the story have been disabled. CNN apologizes to Mr. Scaramucci," CNN said in their retraction.
An editor's note from CNN https://t.co/YssSkRP9C5 pic.twitter.com/LrS7L3nz5R

— CNN Politics (@CNNPolitics) June 24, 2017
The retracted story had claimed that Senate investigators were looking at the activities of the $10 billion Russian investment fund in connection to Scaramucci, who served on the executive committee of Trump's transition team.
After CNN deleted the article, Anthony Scaramucci posted a tweet saying that the network's decision to pull the story was a "classy move."
.@CNN did the right thing. Classy move. Apology accepted. Everyone makes mistakes. Moving on. https://t.co/lyVajCKNHx

— Anthony Scaramucci (@Scaramucci) June 24, 2017
This has become CNN's methodology. Put forth a false story hurting the president and his administration and then retracting it with a lame apology later.
Most people won't even take the time to look for the truth!!! No one reads the retractions and CNN knows it. Mission accomplished.
However, even if someone reads it, a retraction does NOT have the same effect as the original fake story. That is why the liberal media publishes fake stories.
In my opinion, CNN knew exactly what they were doing…no errors, no mistakes, nothing slipped through. What they printed, what they reported was exactly what they wanted to do.
What do you think? Scroll down t leave a comment below!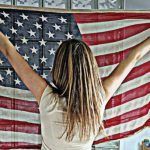 Natalie D. is an American conservative writer! Natalie has described herself as a polemicist who likes to "stir up the pot," and does not "pretend to be impartial or balanced, as broadcasters do," drawing criticism from the left, and sometimes from the right. As a passionate journalist, she works relentlessly to uncover the corruption happening in Washington.She is a "constitutional conservative".