Obama's Variant – Image With Statistic From Martha's Vineyard Show A 14-Day Change Of +1,014% Positive Covid Cases
Rising coronavirus cases on Martha's Vineyard have some businesses taking extra precautions ahead of a busy stretch of late-summer festivals.
Covid-19 cases have shot back up on Martha's Vineyard, with health agents reporting 48 new positive tests during the first week in August, including three case clusters
Earlier this week, as word of Saturday's shindig circulated on the island, many expressed surprise — not because director Steven Spielberg and singer Usher were rumored to be attending, but because COVID-19 cases are on the increase in Massachusetts. Even among fans of the former president, of which there are many on Martha's Vineyard, some questioned the wisdom of hosting such a party during a resurgence of the pandemic.
And now it seems that liberals' worst nightmares have come true.
Images with a statistic from Dukes County, MA (Martha's Vineyard) show a 14-Day Change +1,014% positive cases.
Image below:

Dukes County, MA (Martha's Vineyard): 14-DAY CHANGE +1,014%#ThanksObama pic.twitter.com/CLgyqwPNSm

— Greg Pollowitz (@GPollowitz) August 11, 2021
This coming Thursday, the Board of Health has scheduled an emergency meeting to discuss the possibility of setting island-wide capacity limitations on Nantucket due to the continued spread of COVID-19.
As COVID-19 cases have increased on the island, the Vineyard's boards of health have issued a mask advisory for all indoor public spaces, regardless of vaccination status.
As a reminder, Former President Barrack Obama hosted a 60th birthday party for himself! Obama allegedly scaled back his big 60th birthday party after most of his supporters questioned the wisdom of holding an event for hundreds of people during a resurgent pandemic.
This is what we've heard from the mainstream media but the reality is that they haven't scaled back anything.
There were hundreds of maskless guests and there were reports that some of them are not vaccinated.
Photos and videos were released of massive tents set up on the Obama compound in advance of the former president's birthday bash.
Video below:
JUST IN – Massive tents are erected ahead of Obama's 60th "scaled back" birthday bash on Martha's Vineyard.https://t.co/3dpyHGekQQ pic.twitter.com/JmSfsDPOee

— Disclose.tv 🚨 (@disclosetv) August 7, 2021
Photos that were secretly released later in the day revealed Barack Obama and hundreds of his maskless friends.
Barack Obama Eric holder Kamala Harris all meeting in secret Barack Obama's birthday party:

More photos below:

Barack Obama's birthday celebrations continued for a third day on Sunday, with the former president enjoying brunch at a seafront restaurant in Martha's Vineyard.
Photos below:

Steven Spielberg, Tom Hanks, George Clooney, Jennifer Hudson, Jay-Z, Beyoncé, Bradley Cooper, Don Cheadle, Gabrielle Union, Dwyane Wade, Bruce Springsteen Erykah Badu, Steven Colbert, and John Kerry were just some of the celebrity guests at the seaside affair which officially should have been a scaled party of family and close friends.
Celebrity guests have begun leaving former President Barack Obama's Martha's Vineyard "scaled-down" birthday bash, creating a "s–t show" of traffic congestion on the resort island.
Images below:
After Obama's party Martha's Vineyard will probably be closed or semi-closed for regular people.
Just to be clear, we can use this information to fight the mainstream media when they ban children from going to school or prevent every American to watch a game in the stadium or when "someone" tries to remove our civic liberties!
OPINION: This article contains commentary which reflects the author's opinion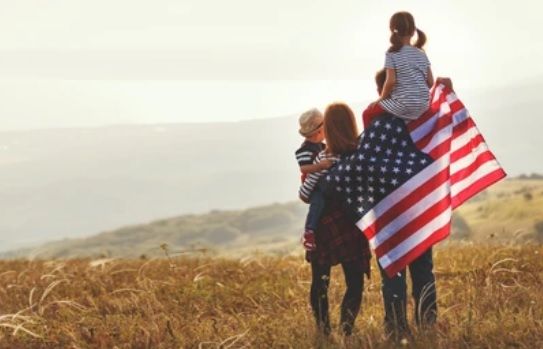 Bruce Hoenshell is a military historian, he is one of the most prolific conservative writers today, often churning out multiple columns per week. His writings tend to focus on international themes, modern warfare. Style Sampling: " It is not that we need social networking and Internet searches more than food and fuel, but rather that we have the impression that cool zillionaires in flip-flops are good while uncool ones in wingtips are quite bad."