BREAKING: ISIS Allegedly Entered Kabul's Airport As Video Shows Armed Forces Opening Fire On People Who Are Trying To Enter The Airport
Joe Biden defended the US withdrawal from Afghanistan, two decades after NATO forces invaded the country and toppled the Taliban regime following September 11, 2001, as he blamed Donald Trump and the Afghan security services for the anarchy engulfing the country.
Speaking from the White House, the US President – who had returned from his 'vacation' at Camp David – told the American nation that the Taliban's astonishing sweep to power and seizure of the capital city Kabul this month had happened 'more quickly' than he had anticipated.
His address came as Americans woke up to images of terrified Afghans plummeting from the engines of an airborne US Air Force C-17 jet above Hamid Karzai International Airport, as hundreds of other desperate locals attempted to escape the theocratic rule of the Taliban.
Biden also said that the airport is safe for Americans to evacuate but it seems that was another lie!
All gates at Hamid Karzai International Airport were closed Saturday because of a backup at Al Udeid Air Base in Qatar, according to a Defense Department official who was not authorized to speak publicly.
Most U.S. military evacuation planes fly from Kabul to Qatar and the inability to handle more evacuees there is causing a ripple effect.
Pentagon officials said Saturday they continue to process evacuees from Afghanistan, despite a fluid and dynamic situation at Kabul airport.
"The airport remains secure," said Army Maj. Gen. William Taylor, deputy director of the joint staff for regional operations. "There has been no reported change to the current enemy situation in and around the airport at this time."
But as our administration continues to spread propaganda the reality shows that people are getting shoot as they try to enter the airport!
WATCH (warning: graphic video)
Video below:
WARNING – GRAPHIC

Aug 21—Kabul, #Afghanistan
12 to 1 pm local time

The situation is deteriorating drastically as the Taliban opens fire on people trying to enter the airport.

WARNING – GRAPHICpic.twitter.com/oc1dhTvy2t

— Heshmat Alavi (@HeshmatAlavi) August 21, 2021
** (Disclaimer: This video content is intended for educational and informational purposes only) **
Also, reports are allegedly coming in from French intelligence that ISIS Khorasan has entered the Kabul Airport.
#BREAKING reports coming in from French intelligence that Isis Khorasan has entered #KabulAiport

— suddaf chaudry صدف شودري (@suddafchaudry) August 21, 2021
JUST IN – Possible Islamic State (IS) threats against Americans in Afghanistan force the U.S. military to find new ways for evacuees to reach #Kabul airport (AP)

— Disclose.tv (@disclosetv) August 21, 2021
JUST IN – ISIS operating at #Kabul airport according to unconfirmed French intelligence. #Afghanishtan

— Breaking News Machine 🚨🚨 (@NoisySeeker) August 21, 2021
American citizens in Afghanistan should stay away from the international airport in Kabul, the U.S. Embassy now says.
"Because of potential security threats outside the gates at the Kabul airport, we are advising U.S. citizens to avoid traveling to the airport and to avoid airport gates at this time," according to a Saturday security alert from the embassy.
Thank Joe Biden for this mess!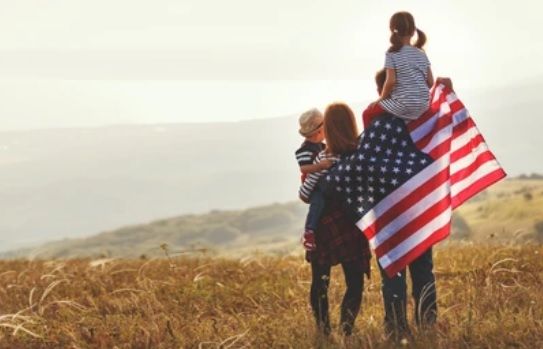 Bruce Hoenshell is a military historian, he is one of the most prolific conservative writers today, often churning out multiple columns per week. His writings tend to focus on international themes, modern warfare. Style Sampling: " It is not that we need social networking and Internet searches more than food and fuel, but rather that we have the impression that cool zillionaires in flip-flops are good while uncool ones in wingtips are quite bad."