Joe Got Bored Again Video Shows Biden Crossing His Arms And Scratching His Head At Ground Zero
President Joe Biden planned to visit all three sites of the Sept. 11 terror attacks on Saturday as the nation marked the 20th anniversary of that day.
"To the families of the 2,977 people from more than 90 nations killed on September 11, 2001, in New York City, Arlington, Virginia, and Shanksville, Pennsylvania, and the thousands more who were injured, America will commemorate you and your loved ones," Biden said in a video released Friday.
As it was scheduled Biden started the day in New York, attending a memorial event at Ground Zero on Saturday morning along with first lady Jill Biden and former President Barack Obama.
But after facing a backlash about looking at his watch multiple times at Dover Airbase, Biden found himself in another trouble!
A video caught him crossing his arms as he again felt bored at the anniversary of America's biggest tragedy.
Video below:

Another and more clear video:

Biden will travel next to the Flight 93 memorial in Shanksville, where former President George W. Bush was scheduled to deliver remarks, before visiting the Pentagon, participating in wreath-laying ceremonies at both locations.
This is twice in a month as the President disrespects our country and the people that sacrificed themselves for America!
Meeting the remains of fallen service members at Dover is considered one of the most solemn duties of a US president.
But Biden got bored there too so he decided to check his watch more than once according to one of the victim's relatives.
What the mainstream media failed to show is the fact that Biden decided to check his watch at Dover Air Force Base while receiving our heroes at the most sacred moment while the coffins were removed from the plane!
Video below:

Interesting Biden is not scheduled to speak at any place, as sources from inside of the White House reported he fears a backlash from the victim's families!
OPINION: This article contains commentary which reflects the author's opinion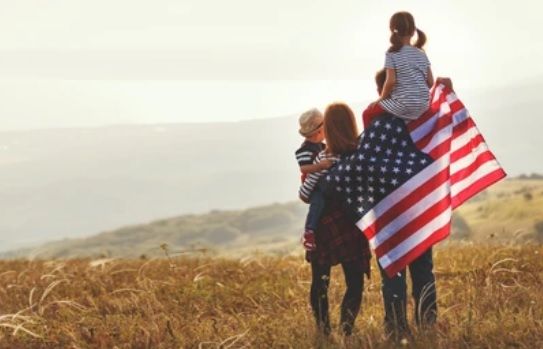 Bruce Hoenshell is a military historian, he is one of the most prolific conservative writers today, often churning out multiple columns per week. His writings tend to focus on international themes, modern warfare. Style Sampling: " It is not that we need social networking and Internet searches more than food and fuel, but rather that we have the impression that cool zillionaires in flip-flops are good while uncool ones in wingtips are quite bad."