Is your Congressman Or Senator Attending The 2022 World Economic Forum In Davos – Here's The Full List
The world's political and business elite will hobnob in Davos next week after a two-year break caused by Covid, with the Ukraine war set to dominate the exclusive Swiss mountain summit.
The world has changed drastically since the last time the World Economic Forum took place in person at the ski resort in January 2020.
At the time, US President Donald Trump and climate campaigner Greta Thunberg headlined the show and the coronavirus had yet to spread widely outside China.
U.S. and Ukrainian attendees outnumber those coming from other leading nations, which includes just three from the United Kingdom, France, and Germany respectively.
In case you wonder if your Congressman or Senator is attending the 2022 World Economic Forum in Davos you can check the list below!
American Attendees of the World Economic Forum 2022:
Gina Raimondo Secretary of Commerce of USA
John F. Kerry Special Presidential Envoy for Climate of the United States of America
Bill Keating Congressman from Massachusetts (D)
Daniel Meuser Congressman from Pennsylvania (R)
Madeleine Dean Congresswoman from Pennsylvania (D)
Ted Lieu Congressman from California (D)
Ann Wagner Congresswoman from Missouri (R)
Christopher A. Coons Senator from Delaware (D)
Darrell Issa Congressman from California (R)
Dean Phillips Congressman from Minnesota (D)
Debra Fischer Senator from Nebraska (R)
Eric Holcomb Governor of Indiana (R)
Gregory W. Meeks Congressman from New York (D)
John W. Hickenlooper Senator from Colorado (D)
Larry Hogan Governor of Maryland (R)
Michael McCaul Congressman from Texas (R)
Pat Toomey Senator from Pennsylvania (R)
Patrick J. Leahy Senator from Vermont (D)
Robert Menendez Senator from New Jersey (D)
Roger F. Wicker Senator from Mississippi (R)
Seth Moulton Congressman from Massachusetts (D)
Sheldon Whitehouse Senator from Rhode Island (D)
Ted Deutch Congressman from Florida (D)
Francis Suarez Mayor of Miami (R)
Al Gore Vice-President of the United States (1993-2001) (D)
"The Annual Meeting 2022 will embody the World Economic Forum's philosophy of collaborative, multistakeholder impact, providing a unique collaborative environment in which to reconnect, share insights, gain fresh perspectives, and build problem-solving communities and initiatives," explains the group, whose efforts to exploit COVID-19 for its "Great Reset" has come under intense scrutiny.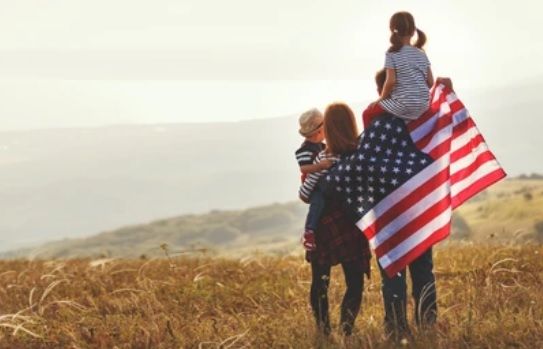 Bruce Hoenshell is a military historian, he is one of the most prolific conservative writers today, often churning out multiple columns per week. His writings tend to focus on international themes, modern warfare. Style Sampling: " It is not that we need social networking and Internet searches more than food and fuel, but rather that we have the impression that cool zillionaires in flip-flops are good while uncool ones in wingtips are quite bad."