Horror In Texas – Video Captures The Moment Where A Convicted Black Man Abducts A Sleeping Toddler Before Brutally Murdering Him
A four-year-old US boy was snatched from his bed and brutally murdered in an act of "evil", police believe.
Cash Gernon had been sleeping in his crib when he was abducted and killed with an "edged weapon", police say.
Gernon's body was inexplicably left in the street about 800 meters from his southwest Dallas home and was found by a passerby.
The suspect in the murder, 18-year-old Darriynn Brown, was arrested and charged in relation to the death.
Video surveillance from inside the boy's home showed a man taking him from his crib at about 5 am.
According to his mother, the boy was sleeping when the alleged kidnapper broke into the house and grabbed him, while an arrest affidavit said the incident had been recorded on the video baby monitor in the bedroom.
The horror moment Darriynn Brown hovers menacingly over the cot of Carter Gernon, as Cash lay stabbed to death in a Dallas street, is captured on home surveillance footage.
Brown, 18, reaches down and touches the boy as he stirs in his cot, before wandering around the room, seemingly disturbed by a sound, and fleeing the room, leaving the boy sleeping peacefully.
In the footage Brown creeps in dressed in a hoodie and hovers over the two boys before finally reaching toward the bed, carefully pulling back the boys' blanket, picks up Cash, and bolts out of the room with the boy in his arms.
Video below:

A man who lives with the boy, Kamron Moori, told NBC News he considered the little boy a "brother" and said he's as hurt as he is confused by what's taken place.
"Out of nowhere," a distraught Moori said.
"No reason for none of this. It's not from revenge, not from hate, not from none of that.
"Like why? He was four. Who does this to a four-year-old kid?"
While a motive has not been determined or confirmed by police, Moori insisted the attack was random and that drugs were not involved.
Moori said his mother previously dated Gernon's father and that, when the man left several months ago, he left the twins in their care.
Brown has been charged with kidnapping and theft.
More charges are anticipated and will follow the forensic analysis.
Brown had recently been arrested on a misdemeanor charge of evading arrest in a separate case that is still pending.
Brown was wearing an ankle monitoring bracelet for his previous charge.
This is a HATE CRIME!!!
Not one mainstream media spoke about it the MSM and the left fueled people to commit murders like this!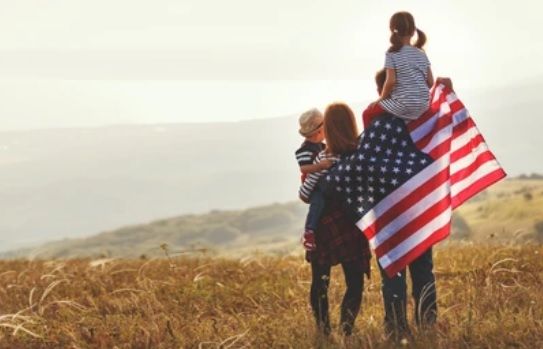 Bruce Hoenshell is a military historian, he is one of the most prolific conservative writers today, often churning out multiple columns per week. His writings tend to focus on international themes, modern warfare. Style Sampling: " It is not that we need social networking and Internet searches more than food and fuel, but rather that we have the impression that cool zillionaires in flip-flops are good while uncool ones in wingtips are quite bad."