CNN Corrects Their Fake News After FBI Director James Comey's Testimony
The fact is, CNN has an agenda. It is destroying the legally elected President and push for globalism. They have been part of the team trying to undermine President Trump's administration right along.
Now, after former FBI Director James Comey released a statement before the Senate Intelligence Committee it became even more clear that our real enemy is within, not Russia. CNN changed the entire headline and body of an article on their website after former FBI Director James Comey gave a statement before Congress on Thursday.
CNN posted a story on Tuesday with the headline: "Comey expected to refute Trump." The CNN story suggested that during Thursday's testimony the former FBI director would dispute President Donald Trump's claim that he was told multiple times he was not being personally investigated by the FBI or the Justice Department.
However, when the Senate Intelligence Committee released Comey's opening statement on Wednesday afternoon this story was proven to be untrue.
In fact, Comey said that he told President Trump on three separate occasions, a Jan. 6 briefing, a Jan. 27 dinner, and a March 30 phone call, that he was not the subject of a counterintelligence investigation.
Comey's statement: "I discussed with the FBI's leadership team whether I should be prepared to assure President-Elect Trump that we were not investigating him personally. That was true; we did not have an open counter-intelligence case on him. We agreed I should do so if circumstances warranted. During our one-on-one meeting at Trump Tower, based on President-Elect Trump's reaction to the briefing and without him directly asking the question, I offered that assurance."
Comey's statement corroborates Trump's claim in a May 10 letter explaining Comey's firing that the ex-FBI chief privately acknowledged "on three separate occasions" that the president was not personally under investigation.
In testimony, Comey will dispute President Trump's blanket claim that he was told he wasn't under investigation https://t.co/MlUtMftebc pic.twitter.com/dbtmcsDvtR

— CNN (@CNN) June 7, 2017
After Comey released his prepared opening statement, CNN was forced to correct its story. They issued the following correction:
"This article was published before Comey released his prepared opening statement. The article and headline have been corrected to reflect that Comey does not directly dispute that Trump was told multiple times he was not under investigation in his prepared testimony released after this story was published."
The new title of the story about Comey's hearing reads: "Comey unlikely to judge on obstruction."
Let me get this straight! Trump told the truth. This was proven by Comey. Putin said no Russian involvement.
So I guess the American people now believe the Russians more than the Democrats and the Liberal Main Stream Media.
Being sorry is too late now. CNN turned people against President Trump for no reason.
Trump should have asked for Comey's resignation on day one. He took notes of his meetings with President Trump but destroyed Hillary's electronic devices and gave immunity to all of Hillary's staff. Comey remembers everything Trump said and is calling him a liar? Wow…just Wow!!! He should have been prosecuted for obstruction of justice.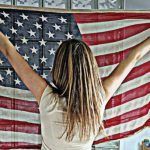 Natalie D. is an American conservative writer! Natalie has described herself as a polemicist who likes to "stir up the pot," and does not "pretend to be impartial or balanced, as broadcasters do," drawing criticism from the left, and sometimes from the right. As a passionate journalist, she works relentlessly to uncover the corruption happening in Washington.She is a "constitutional conservative".