Chick-fil-A Owner Gives His Employees The Surprise Of Their Lives– Brace Yourselves, The Whiny Liberals Are Coming!
Chick-Fil-A was once the worst name in fast food to liberal America. Not because the product was bad, but because the company was too Christian and didn't support gay "marriage."
So sad.
With the bible verses on the bottom of In-N-Out cups, it's a wonder why the burger chain never felt the backlash from the Left. Of course, the progressive agenda has no rhyme or reason.
Check out what this franchise owner of a Texas Chick-Fil-A did for his employees during a five-month renovation…
Via Business Insider:   A Chick-fil-A owner recently had to shut down his Austin, Texas, restaurant for five months for renovations.
Instead of temporarily laying off his 50 workers, Jeff Glover shocked his staff by continuing to pay them during the entire five months the restaurant would be closed, ABC affiliate KVUE reports.
Glover even gave them a $1-per-hour raise for sticking with him.
Starting pay at Glover's Chick-fil-A is $11 an hour and he pays full-time workers roughly $3,600 a month before taxes, according to KVUE.
"It would be a real financial crisis for the 50 families represented by the workers here to have to go five months without a job," Glover told the station.
At least one employee wasn't surprised by the gesture.
"I wasn't expecting less than that — he is always taking care of us," the worker told KVUE.
Scroll down to leave a comment below!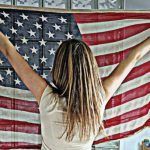 Natalie D. is an American conservative writer! Natalie has described herself as a polemicist who likes to "stir up the pot," and does not "pretend to be impartial or balanced, as broadcasters do," drawing criticism from the left, and sometimes from the right. As a passionate journalist, she works relentlessly to uncover the corruption happening in Washington.She is a "constitutional conservative".