CEO Who Threatened To Kill Trump Get What He Deserved
Matt Harrigan the founder and CEO of a cyber security firm resigned after he threatened to kill President Donald Trump on Facebook.
According to screenshots who were posted to Reddit, Harrigan wrote on Facebook on election night: "I'm going to kill the president. Elect."  After he posted this, his Facebook account was deleted.
On Tuesday, Harrigan first wrote about killing the president-elect on Facebook before adding: "Bring it secret service."


When someone said he 'just need[ed] to get high', Harrigan responded: "Nope, getting a sniper rifle and perching myself where it counts."

He also wrote: "In no uncertain terms, f*** you America. Seriously. F*** off."

After the demage was done, Harrigan issued an apology on Twitter, writing: 'My humble apologies that a flawed joke has become public/out of context.
My poor judgment [sic] does not represent the views of @packetsled."
He continued: 'Customers, investors or the officers of PacketSled, I have no malicious intention toward the #POTUS and apologize to all for my lack of judgment [sic] and offensive commentary. I wish you all well."
Either way, after those comments, the Board of Directors of his own company informed the Secret Service, who then immediately paid Mr. Harrigan a visit.
Packetsled initially said Harrigan was put on administrative leave, before Harrigan submitted his resignation on Monday.
The company said: 'The PacketSled Board of Directors accepted the resignation of President and CEO Matthew Harrigan, effective immediately."
"We want to be very clear, PacketSled does not condone the comments made by Mr. Harrigan, which do not reflect the views or opinions of the company, its employees, investors or partners."
The CEO should have known better! Actions have consequences. It's obvious that Mr. Harrigan thought it would be funny to post these awful things about Donald Trump as it became clear that Hillary was about to lose the election, but I suppose he isn't laughing now.
 Let's hope this would be a lesson, and he is not going to be the only one who will pay for threatening the president.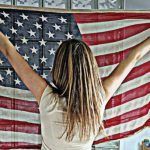 Natalie D. is an American conservative writer! Natalie has described herself as a polemicist who likes to "stir up the pot," and does not "pretend to be impartial or balanced, as broadcasters do," drawing criticism from the left, and sometimes from the right. As a passionate journalist, she works relentlessly to uncover the corruption happening in Washington.She is a "constitutional conservative".