Cell Phone Footage Shows The Moment 6 People Were Killed, 10 Injured During Drive-By Shooting In Sacramento
Six people were killed and 10 others wounded in a mass shooting in downtown Sacramento early Sunday, transforming multiple blocks of the central city into a horrific crime scene of blood and shattered glass. Police Chief Kathy Lester, speaking with reporters at the scene, said there were no suspects in custody. Lester said it wasn't immediately clear if the victims were deliberately targeted, or how many shooters were involved. The shootings took place in the vicinity of the 1000 block of K Street, near a strip of nightclubs close to such Sacramento landmarks as Golden 1 Center and the Capitol.
People were brawling after leaving the bars at around 2 am when gunshots erupted.
We have more videos that show the moment when the shooting started.
Sacramento police are asking for the public's help in finding whoever opened fire downtown Sunday morning.
We are aware of a video that appears to show an altercation that preceded the shooting. We encourage any community members with related video to follow the link/QR code below to submit the video to SPD.
Sacramento Mayor Darrell Steinberg shared his grief about the mass shooting.
"Words can't express my shock & sadness this morning," the mayor tweeted. "The numbers of dead and wounded are difficult to comprehend. We await more information about exactly what transpired in this tragic incident."
California Governor Gavin Newsom immediately blamed guns.
"What we do know at this point is that another mass casualty shooting has occurred, leaving families with lost loved ones, multiple individuals injured and a community in grief. The scourge of gun violence continues to be a crisis in our country, and we must resolve to bring an end to this carnage," Newsom said.
An information center has also been set up at City Hall, 10th and I streets, for relatives.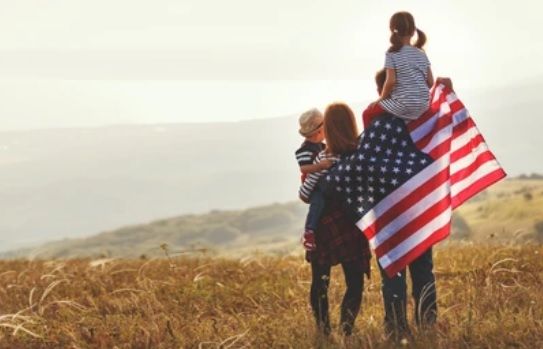 Bruce Hoenshell is a military historian, he is one of the most prolific conservative writers today, often churning out multiple columns per week. His writings tend to focus on international themes, modern warfare. Style Sampling: " It is not that we need social networking and Internet searches more than food and fuel, but rather that we have the impression that cool zillionaires in flip-flops are good while uncool ones in wingtips are quite bad."