Another Giant Pedophile Ring Busted, 900 Arrests… American Mainstream Media Has Remained Silent
Child trafficking is an enormous problem that cannot be ignored! The abuse of children is unconscionable, to say the least! The sexual abuse of children is horrific. Special kind of evil to abuse those you should protect. Sadly this horror happens all around the world, but till now almost nothing was done to stop it.
Now, according to the FBI and European authorities, 870 suspected pedophiles across the world have been arrested and least 259 sexually abused children have been identified in the wake of major underground online global pedophilia network being taken down, after a nearly two-year investigation known as "Operation Pacificer."
FBI and Europol announced the arrests on Friday, only days after a court sentenced Florida-based Steven Chase, founder of the pedophile network called Playpen pedophilia network, to 30 years in prison. Playpen used the darknet to operate until it was infiltrated by FBI agents who were able to track down the perpetrators.
Steven Chase was arrested in 2014 and was followed by many more arrests and identification of 259 sexually abused children. But, even though least 259 sexually abused children having been identified from the massive underground network, American mainstream media has remained silent on the story.
A moral question has been raised about the need for FBI agents to engage in the facilitating of pedophilic acts and practices such as sharing graphic images, as though this leads to the root of the problem, it implicates the officers.
The pedophile ring was infiltrated with the help of a warrant, but as the Electronic Frontier Foundation (EFF) said "The warrant here did not identify any particular person to search or seize. Nor did it identify any specific user of the targeted website," and "It did not even attempt to describe any series or group of particular users."
But Steven Wilson, head of Europol's European Cybercrime Center, called that these methods are necessary. He said: "We need to balance the rights of victims versus the right to privacy. If we operate by 19th-century legal principles then we are unable to effectively tackle crime at the highest level."
Speaking to the scope of the problem, after President Trump held a press conference in February, in which he discussed his plans to go after the victims of the "human trafficking epidemic," former U.S. Congresswoman Cynthia McKinney weighed in on the subject, noting that going after child predators will lead to the downfall of both Republicans and Democrats in the United States — as this problem goes all the way to the top.
Forewarning: this brings down Dems and Repubs! He needs to go straight all the way because this goes to the top!… https://t.co/hGjdJsujnq

— Cynthia McKinney PhD (@cynthiamckinney) February 24, 2017
This is the main reason they want OUR President Trump out of office!! Uncover and bring to light every sick and disgusting pervert involved in this horrific practice of human degradation and set the children free!! We The People, support OUR President Trump to bust this and bring you pervs to justice!!!
This needs to be in the mainstream/normie consciousness. Why are they not covering it? Because they're part of this pedophile ring!!
We want them gone…permanently. Keep getting those pedophiles arrested, we need to eliminate all of them!!
What do you think? Scroll down to leave a comment below!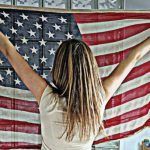 Natalie D. is an American conservative writer! Natalie has described herself as a polemicist who likes to "stir up the pot," and does not "pretend to be impartial or balanced, as broadcasters do," drawing criticism from the left, and sometimes from the right. As a passionate journalist, she works relentlessly to uncover the corruption happening in Washington.She is a "constitutional conservative".