What Buffalo Citizens Did While The Rest Of America Celebrated Christmas Is Just Sad And The Mainstream Media Stays Quiet About It (Videos)
At least 52 people have died nationwide from the wintry weather wreaking havoc across the U.S. over Christmas weekend.
The most deaths are in New York state, where 30 people have died in the wake of a massive lake effect snowstorm, according to New York Gov. Kathy Hochul and local officials.
Twenty-five of New York's deaths are in Erie County, which includes the city of Buffalo, Mark Poloncarz, the executive of Erie County, said Monday.
State police during a Sunday evening news conference alongside Gov. Kathy Hochul and Erie County Executive Mark Poloncarz would say only that a few incidents have been confirmed, but 2 On Your Side is hearing of more elsewhere in Buffalo.
"We have had two confirmed reports of looting incidents where law enforcement has been dispatched and responded," said Steven A. Nigrelli, the New York State Police Superintendent.
Unfortunately, the situation is a lot worse and you won't hear about it from the mainstream media!
While residents struggle with conditions that left many stranded and paralyzed in emergency response efforts, criminals are taking the opportunity to capitalize on their fellow residents' tragedy by looting area businesses.
Here's what one Redditor wrote:
Looting is taking place in the Westside. I live by the now demolished Rich Products when I seen this guy walking with a TV and they said 2 stores are currently being looted on West Ferry St. Aaron's and Dollar General. Stay safe everybody!

Last night Nickel City Liquor in Buffalo was broken into & robbed. $500 worth of alcohol was stolen.
The owner had to sleep there, unable to board it up. He said, "they have cheap & bad taste."
Video below:
Last night Nickel City Liquor in Buffalo was broken into & robbed. $500 worth of alcohol stolen.

Owner had to sleep there, unable to board it up. He said "they have cheap & bad taste." pic.twitter.com/z46c1Rjok3

— Michael Schwartz (@MSchwartzTV) December 25, 2022

Another sad video:
Looting in Buffalo! #Buffalo #BuffaloNY #BuffaloStorm2022 #BuffaloBlizzard2022 #Amherst #WinterStormElliott pic.twitter.com/nxOMsytXXV

— WNY Scanner Girl (@WNYScannerGirl) December 25, 2022
One of the few that got caught:
Buffalo police are arresting looters… pic.twitter.com/CAVcHAgUOF

— Citizen Free Press (@CitizenFreePres) December 26, 2022
Police claim only two looting incidents, and the media has downplayed the occurrences, but social media tells a very different story.
BREAKING: Looting in Buffalo being significantly downplayed by local media. A simple Facebook search of "Buffalo looting" shows multiple incidents. @WGRZ @ViralNewsNYC #BuffaloBlizzard2022 #BuffaloLooting pic.twitter.com/Rd0EbUpHO9

— Rowan (@canmericanized) December 26, 2022
#BuffaloLooting The Winter Storm #WinterStorm #Elliott #Buffalo #NewYork #BuffaloNY #NYC #WinterStorm pic.twitter.com/dMduutUAEc

— Harish Deshmukh (@DeshmukhHarish9) December 26, 2022
Blizzard in Buffalo today and………………….looting. pic.twitter.com/GCQRU9W3uS

— Veterans Taking Back (@VeteranTakeBack) December 26, 2022
The aftermath of mass looting today in Buffalo, NY following a storm: pic.twitter.com/sJPVOYgtj9

— End Wokeness (@EndWokeness) December 26, 2022
What Buffalo citizens did during Christmas is just sad and it leads to nowhere, this isn't the country I grew up in!
OPINION: This article contains commentary which reflects the author's opinion
Reminder: The purpose of the articles that you will find on this website, are to EDUCATE, not to disinform or grow hate and anger!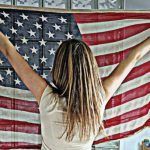 Natalie D. is an American conservative writer! Natalie has described herself as a polemicist who likes to "stir up the pot," and does not "pretend to be impartial or balanced, as broadcasters do," drawing criticism from the left, and sometimes from the right. As a passionate journalist, she works relentlessly to uncover the corruption happening in Washington.She is a "constitutional conservative".