Trump Says He's Under Investigation, Put Rosenstein In The Line Of Fire
In a series of Friday morning tweets, President Trump wrote he was under investigation for firing the FBI director by the man who told me to fire the FBI Director! "
Trump wrote: "I am being investigated for firing the FBI Director by the man who told me to fire the FBI Director! Witch Hunt"
Since Rosenstein is the senior Justice Department official overseeing the inquiry after Attorney General Jeff Sessions recused himself.
I am being investigated for firing the FBI Director by the man who told me to fire the FBI Director! Witch Hunt

— Donald J. Trump (@realDonaldTrump) June 16, 2017
With this, President Trump publicly confirmed that he is under criminal investigation—and put Deputy Attorney General Rod Rosenstein in the line of fire- the same man who made the decision last month to name former FBI Director Robert S. Mueller as a special counsel to oversee the alleged Russian meddling in the 2016 election and possible collusion between Russian agents and associates of President Trump.
Rosenstein has been overseeing the Russia probe since Attorney General Jeff Sessions recused himself. But Rosenstein, too, may ultimately have to hand off oversight of the probe given his own role in Comey's firing. In May Rosenstein issued a memo that was highly critical of Comey's work performance, and that memo had been cited by the President and others as one of the reasons for his firing.
Why is that Hillary Clintons family and Dems dealings with Russia are not looked at, but my non-dealings are?

— Donald J. Trump (@realDonaldTrump) June 15, 2017
They made up a phony collusion with the Russians story, found zero proof, so now they go for obstruction of justice on the phony story. Nice

— Donald J. Trump (@realDonaldTrump) June 15, 2017
Later on, President Trump pointed what is obvious.
After 7 months of investigations & committee hearings about my "collusion with the Russians," nobody has been able to show any proof. Sad!

— Donald J. Trump (@realDonaldTrump) June 16, 2017
The fact is, a special prosecutor is not needed since Comey fabricated the whole thing and the media blew it up. Comey testified it was a lie to start with. He said on the stand under oath that he created a memo and leaked to press so he could FORCE Special COUNCIL!
Muller was chosen by "deep state" via Rosenstein! This is a set up to bring Trump down! The reason is Trump's agenda to Drain the Swamp! The Swamp dwellers are fighting this at all cost! They do not want the truth to come out!
What's right is right! They have found nothing in a month so let's quit this witch hunt because that is what it is.
We are so sick of witch-hunts on Trump every day. Give the man the ability to run our country.
What do you think? Scroll down to leave a comment below!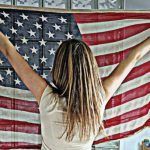 Natalie D. is an American conservative writer! Natalie has described herself as a polemicist who likes to "stir up the pot," and does not "pretend to be impartial or balanced, as broadcasters do," drawing criticism from the left, and sometimes from the right. As a passionate journalist, she works relentlessly to uncover the corruption happening in Washington.She is a "constitutional conservative".