Video: The Word Is Out On Biden In Kid Land As Joe Gets Smacked After Touching Little Girl – Watch The Reaction Of The Secret Service Agent In The Back
Joe and Dr. Jill Biden on Monday participated in a tree-planting ceremony on the South Lawn of the White House.
The tree-planting ceremony was in honor of Dale Haney who has been a White House groundskeeper for the past 50 years.
Dr. Jill, Joe Biden and Dale Haney took a photo together after planting a tree.
Jill bossed her husband Joe around because he wasn't paying attention to the photographer.
"Come on, Joe!" Dr. Jill shouted.
Jill Biden sneered at a reporter asking questions about the midterm elections.
Joe Biden ignored the reporter, turned around, and got lost.
"Where are we going?" a clueless Biden said.
Video below:
Biden gets lost…again. pic.twitter.com/1WaP4u0yan

— TheBlaze (@theblaze) October 24, 2022
But like that wasn't enough Joe decided to creep on a little girl yet again!
The girl was evidently scared by Uncle Joe, but that didn't stop him from approaching, pointing his finger at her — at which point, she smacked his hand away.
Video below:
The little girl didn't want Biden in her personal space and instead of leaving her alone, Biden kept getting in her face and poking her.
That exchange didn't get much play in the media's coverage.
Watch the reaction of the sunglass security dude in the back.
The secret service agent probably felt like he was betraying his country.
(This post may contain disputed claims. We make no assertions as to the validity of the information presented by our Opinion Columnist. This is an opinion article, and this post should be treated as such. Enjoy.)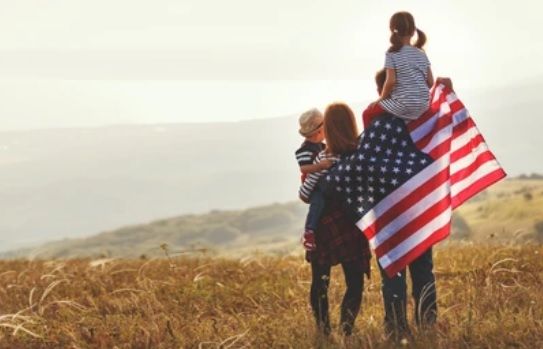 Bruce Hoenshell is a military historian, he is one of the most prolific conservative writers today, often churning out multiple columns per week. His writings tend to focus on international themes, modern warfare. Style Sampling: " It is not that we need social networking and Internet searches more than food and fuel, but rather that we have the impression that cool zillionaires in flip-flops are good while uncool ones in wingtips are quite bad."