Report! UN Peacekeepers Run Child Sex Ring In Haiti…No One Has Been Arested!
U.N. peacekeepers! Somebody, please tell me again why we should support and belong to this organization.
APNews reported that the Haitian children are offered cookies, snacks and sometimes even money from the Sri Lankan peacekeepers in exchange for sex. These children are only 12 years old.
"I did not even have breasts," said a girl, known as V01 — Victim No. 1. She told U.N. investigators that over the next three years, from ages 12 to 15, she had sex with nearly 50 peacekeepers, including a "Commandant" who gave her 75 cents. Sometimes she slept in U.N. trucks on the base next to the decaying resort, whose once-glamorous buildings were being overtaken by jungle.
"An Associated Press investigation of U.N. missions during the past 12 years discovered nearly 2,000 allegations of sexual abuse and exploitation by peacekeepers and other personnel around the world — signaling the crisis is much larger than previously known."
Legally, the U.N. is in a bind. It has no jurisdiction over peacekeepers, only the countries from which these peacekeepers originate can do that, and most often they simply don't.
An internal U.N. report obtained by the APNews, also exposed a child sex ring in Haiti involving 134 Sri Lankan peacekeepers. Despite overwhelming evidence, no one was jailed for the abuse and exploitation.
Sadly this same horror happens all around the world, but nothing is ever done to stop it.
Best description of the UN – "Another experiment that has failed" It did its job well just after WW II but has devolved into an evil bureaucracy.
The conclusion is… the United Nations is worthless. Special kind of evil to abuse those you should protect.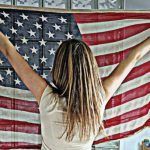 Natalie D. is an American conservative writer! Natalie has described herself as a polemicist who likes to "stir up the pot," and does not "pretend to be impartial or balanced, as broadcasters do," drawing criticism from the left, and sometimes from the right. As a passionate journalist, she works relentlessly to uncover the corruption happening in Washington.She is a "constitutional conservative".