A Real Hollywood Hero Is Recognized! Actor Gary Sinise Is Awarded AUSA's Top Honor For Public Service
Actor and humanitarian Gary Sinise who is focused on supporting service members, veterans, first responders and their families has been selected to receive the 2017 George Catlett Marshall Medal, the highest award for public service given out by the Council of Trustees of the Association of the United States Army.
This award is highly deserved as Mr. Sinise has been unsparing of himself in his devotion to the military and its veterans. Actor Gary Sinise is a well-known celebrity within the military community — and for good reason. His name has become synonymous with supporting the troops.
In a statement reported by the Military Times Sinise said: "I am honored to be invited to receive the George Catlett Marshall Medal from the Association of the United States Army. It has been a great blessing to know there is something I can do to support the men and women in uniform who defend our nation and I will look forward to expressing my gratitude in person at the Marshall Dinner."
The Marshal dinner will be held on October 11 at the Walter E. Washington Convention Center in Washington, D.C.
For the record, last summer Sinise told ABC News' Jon Karl that "we can never do enough for our veterans." And indeed the actor has appeared to live up to that commitment. In May of last year, Sinise was awarded the Bradley Prize for his foundation's longtime work which has been supporting military members and their families since 2011 The actor donated the $250,000 stipend to the foundation.
This is AWESOME, he really deserves this award! He is a man with such a passion and large heart for his country and those who have and continue to serve in her defense and their families!
We should all hold the highest respect for Mr.Sinise and the example that he sets for all Americans to follow.
If we all were half so good the world would be a better place.
Well done Mr. Sinise, this Navy spouse thanks you! God bless you!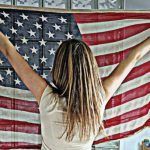 Natalie D. is an American conservative writer! Natalie has described herself as a polemicist who likes to "stir up the pot," and does not "pretend to be impartial or balanced, as broadcasters do," drawing criticism from the left, and sometimes from the right. As a passionate journalist, she works relentlessly to uncover the corruption happening in Washington.She is a "constitutional conservative".