Prime Time Shakeup This Famous Conservative Host Will Replace Hannity!
Bottom line is we need more truth tellers, people who are not afraid to stand up to power. America needs more nonsense talk and Laura's great at it. I like my political talk to be oversimplified and sassy!
According to a report by American political commentator Matt Drudge, the conservative radio host Laura Ingraham's new 10 PM show at Fox News could start as early as next week.
On Monday Drudge posted a tweet that Ingraham has officially signed a contract with Fox and will be taking the 10 PM slot on the network, as sources have previously told CNN. In another tweet, Drudge indicated that Sean Hannity will move to the 9 PM slot, suggesting that "The Five" will be moved back to 5 PM, its original spot.
Apparently, Sean Hannity's show will be moved one hour earlier to 9 PM and "The Five" will be moved back from 9 PM to its original time slot at 5 PM. The changes come after Eric Bolling' show, "The Specialists," was canceled and he was released from the network because of sexual harassment allegations.
Well, it's about time FOX News is FINALLY getting back to its roots. Signing Ingraham is a smart move. Nicely balanced conservative prime-time powerhouse! She's one of the only women I'd gladly cast my vote for future POTUS.
DONE DEAL: LAURA INGRAHAM SIGNS CONTRACT WITH FOXNEWS…

10 PM SHOW COULD START NEXT WEEK… DEVELOPING…

— MATT DRUDGE (@DRUDGE) September 18, 2017
Can't WAIT to see Laura! What a wonderful addition to night time lineup.
This is great. They need to hire more conservatives who will confront the communists Marxists socialists disguised as "progressives /liberals" and expose them.
What do you think? Do you like this change? Scroll down to leave a comment below!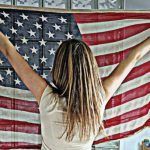 Natalie D. is an American conservative writer! Natalie has described herself as a polemicist who likes to "stir up the pot," and does not "pretend to be impartial or balanced, as broadcasters do," drawing criticism from the left, and sometimes from the right. As a passionate journalist, she works relentlessly to uncover the corruption happening in Washington.She is a "constitutional conservative".