President Trump Will Nominate Richard Grenell To Be His Ambassador To NATO
It should always be about skills and not quotas. Put the best people in the place they need to be, to get the job done.
President Donald Trump is proving that he only cares about results, and that's why he nominate Richard Grenell – very intelligent and articulate man to be his ambassador to NATO.
"President Donald Trump will nominate Richard Grenell to be his ambassador to NATO, according to a White House official, a selection that would make the longtime loyalist and former U.S. spokesman at the United Nations the highest-ranking openly gay person to serve in the administration.
Reached by phone on Wednesday, Grenell, 50, declined to comment. The White House official asked not to be identified because the position hasn't been formally announced.
A spokesman under John Bolton and three other Republican-administration ambassadors at the UN from 2001 through 2008, Grenell has been a Fox News contributor for four years and a Trump supporter since the start of the campaign.
The founder of Capitol Media Partners, he frequently tangles with journalists on his Twitter feed, accusing reporters of being unfair to Trump and Republicans. His name had circulated as a candidate for Trump's ambassador to the UN, though the job ultimately went to South Carolina Governor Nikki Haley.
If he wins Senate confirmation, Grenell will take a pivotal position in the Trump administration. The president spurred widespread anxiety in the North Atlantic Treaty Organization when he called the alliance "obsolete" and suggested during the campaign the U.S. might not honor its defense commitments if other members don't pay their share."
Experience over everything else! Ability and being the best person for the job is ALL that matters!
Richard Grenell is definitely very smart and has the experience to do a great job! Obviously, our President believes he's the best man for the job and so do we!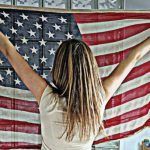 Natalie D. is an American conservative writer! Natalie has described herself as a polemicist who likes to "stir up the pot," and does not "pretend to be impartial or balanced, as broadcasters do," drawing criticism from the left, and sometimes from the right. As a passionate journalist, she works relentlessly to uncover the corruption happening in Washington.She is a "constitutional conservative".