President Trump Is Extremely Pleased That Fake News CNN Is Exposed
It is amazing how the President has shown the American people how the news media lies to us!
President Donald Trump posted a tweet on Saturday saying that he is "extremely pleased" that CNN's journalistic faults are being exposed while calling the media outlet "FakeNews" and "garbage journalism."
In his tweet Trump who expressed his excitement over CNN's mistakes becoming gradually more overt and consistent.
"I am extremely pleased to see that @CNN has finally been exposed as #fakenews and garbage journalism. It's about time!" Trump tweeted.
I am extremely pleased to see that @CNN has finally been exposed as #FakeNews and garbage journalism. It's about time!

— Donald J. Trump (@realDonaldTrump) July 1, 2017
Trump's comments came as a result of CNN retracting and deleting a story on its website earlier this week about the Senate investigating a Russian bank linked to Trump ally Anthony Scaramucci. In editors note posted in place of the story, CNN said: ""That story did not meet CNN's editorial standards and has been retracted. Links to the story have been disabled."
Earlier in June, the network was also forced to rewrite a story that claimed former FBI Director James Comey would refute Trump's claim that Comey had informed him three separate times that he was not the subject of an FBI investigation. But, in fact, Comey's testimony corroborated Trump's account of the events.
Also, on Saturday President Trump criticized executives at NBC and parent company Comcast.
President Trump tweeted: "Word is that @Greta Van Susteren was let go by her out of control bosses at @NBC & @Comcast because she refused to go along w/ 'Trump hate!"
The fact is, CNN had an agenda. It was destroying the legally elected President and push for globalism. They have been part of the team trying to undermine President Trump's administration right along. Unfortunately for them, President Trump won again!
We're all pleased Mr. President that the fake news and propaganda of CNN is finally being exposed.
Share this article and scroll down to leave a comment below!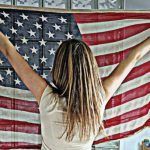 Natalie D. is an American conservative writer! Natalie has described herself as a polemicist who likes to "stir up the pot," and does not "pretend to be impartial or balanced, as broadcasters do," drawing criticism from the left, and sometimes from the right. As a passionate journalist, she works relentlessly to uncover the corruption happening in Washington.She is a "constitutional conservative".