Kenosha Police Are Letting BLM Assault People Right In Front Of The Courthouse During Rittenhouse Trial (Videos)
The outcome of the state's charges against Kyle Rittenhouse is now in the hands of the jury, and ahead of a possible verdict, authorities in Kenosha are asserting they are prepared.
"The Kenosha County Sheriff's Department and Kenosha Police Department understand and recognize the anxiety surrounding the Kyle Rittenhouse trial," said a statement released Tuesday by the agencies. Authorities added that they currently have no reason to close roads, enact curfews or ask the community to modify daily routines.
But videos that are taken in front of the courthouse show that the police are not doing anything as BLM aggressively moves towards Rittenhouse supporters and in some cases attacks them for exercising their First Amendment rights!
Videos below:
Man gets confronted in the steet street by protesters after yelling "Black Lives Matter is a terrorist organization"#Kenosha pic.twitter.com/OJpBnhiXbV

— Rebecca Brannon (@RebsBrannon) November 16, 2021
someone tag kyle in https://t.co/0sn9qjbXU5

— oak_tree_upheaval (@oaktreeupheaval) November 16, 2021
"Move your black ass back"

Outside the Kenosha courthouse, tension between Kyle Rittenhouse supporters and Black Lives Matter activists pic.twitter.com/ogzCnf62eO

— Sergio Olmos (@MrOlmos) November 16, 2021
Protesters in Kenosha surround a woman to intimidate her for supporting Kyle Rittenhouse. Many of them are carrying signs that call Joseph Rosenbaum a hero.
Protesters have surrounded a woman with an American flag hat and sign:
"BLM and Anita are here 2 initimdate."

Crowd chants: "We don't need white supremacists here!" #Kenosha pic.twitter.com/STx5E2FbXa

— Rebecca Brannon (@RebsBrannon) November 16, 2021
BLM calls Mark and Patricia McCloskey outside agitators! They are famous for pointing guns at BLM protestors.
Mark and Patricia McCloskey, famous for pointing guns at BLM protestors, are in Kenosha awaiting the verdict.

They think Kyle Rittenhouse should be found not guilty. pic.twitter.com/vu419QRR3T

— Sergio Olmos (@MrOlmos) November 16, 2021
However, busses of BLM supporters from other cities are seen according to local sources!
On Nov. 12, Wisconsin Governor Tony Evers authorized about 500 National Guard troops to be on standby near Kenosha when the verdict is announced.
In a tweet Tuesday, Evers further urged for peace when the outcome of the trial is revealed.
"Kenoshans are strong, resilient, and have worked hard to heal and rebuild together over the past year. Any efforts to sow division and hinder that healing are unwelcome in Kenosha and Wisconsin. Regardless of the outcome in this case, I urge peace in Kenosha and across our state," Evers' tweet said.
Kyle Rittenhouse, 18, was charged with first-degree intentional homicide, first-degree reckless homicide and first-degree attempted homicide in connection with the shooting deaths of Anthony Huber, 26, and Joseph Rosenbaum, 36, and the shooting that injured Gaige Grosskreutz, 28.
On Monday, jurors heard closing arguments and Judge Bruce Schroeder dismissed a charge against Rittenhouse of possessing a dangerous weapon when under 18.
Schroeder also gave the jury the option on Monday to convict Rittenhouse for lesser charges than what the state initially asked for.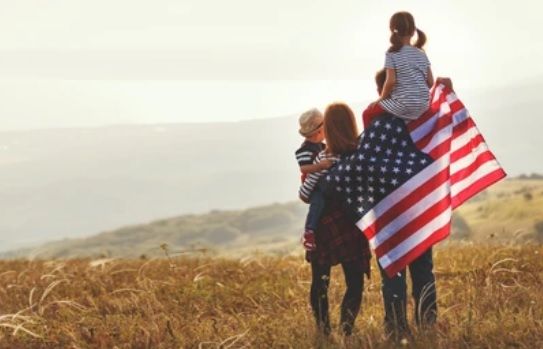 Bruce Hoenshell is a military historian, he is one of the most prolific conservative writers today, often churning out multiple columns per week. His writings tend to focus on international themes, modern warfare. Style Sampling: " It is not that we need social networking and Internet searches more than food and fuel, but rather that we have the impression that cool zillionaires in flip-flops are good while uncool ones in wingtips are quite bad."