Illegal Alien Pulls Gun On Cop!
People need to learn that actions… All actions, have consequences…. Some good, some bad. If you don't follow the officer's commands and then try to run while pulling a gun… Then you are going to get shot. It is a stupid move and whoever pulls it, will pay the price.
A video posted on the Internet shows an illegal alien pull a gun on an American police officer, then pay the ultimate price for it.
It all started when illegal immigrant Nicolas Sanchez, 39, robbed a convenience store at gunpoint. When the police confronted Sanches outside the store, he said he didn't "have nothing."
But, later on, he began fighting with the cops, and even though the police officer told Mexican, man, not to reach for the gun, the illegal alien did exactly that.
The two began to fight and at that moment the officer had no choice but to shoot Sanchez, killing him instantly. Sanchez died at the scene of the crime.
Watch the video:
[youtube https://www.youtube.com/watch?v=ouwPMo2vK7s]
All the man had to do was follow orders, because if you pull a gun on a police officer there is a huge chance that police officer will shot at you.
It is very sad what happened to this man… But he had a gun and the officer could not risk of losing his own life.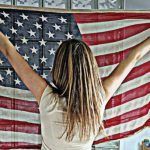 Natalie D. is an American conservative writer! Natalie has described herself as a polemicist who likes to "stir up the pot," and does not "pretend to be impartial or balanced, as broadcasters do," drawing criticism from the left, and sometimes from the right. As a passionate journalist, she works relentlessly to uncover the corruption happening in Washington.She is a "constitutional conservative".