George Floyd Vibes – Nashville Police Have Released Video Footage Of A Shootout That Injured An Officer And Killed A Black Woman
Metro Police have released body cam and dash footage of a deadly shootout Friday morning involving a Metro officer and a woman. Officer Josh Baker is recovering at a Nashville hospital and is in stable condition. The woman, 31-year-old woman Nika Holbert, has died.
According to the Metro Nashville Police Department, the shooting took place in the parking lot at Dollar General on Brick Church Pike and Ewing Drive at about 9:30 this morning.
East Precinct Officer Josh Baker, a 14-year Metro police veteran and field training officer, was shot and is in stable condition after undergoing surgery at Vanderbilt University Medical Center, Metro police tweeted.
MNPD spokesperson Don Aaron said at a news conference after the shooting that Baker, a legacy officer whose father, Danny Baker, was a commander of the East Precinct at one time, stopped Nika Holbert, 31, after a plate check on the black Chevrolet Camaro she was driving showed its owner had six outstanding warrants for drug-related crimes.
MNPD released a video Friday night that contained video footage of the shooting, both from a body-worn camera and a dashcam.
After the shooting, Holbert drove away and crashed the car nearby. Officers rendered aid before paramedics arrived.
WARNING: The following video may be disturbing to some.
Video below:
Metro Nashville police have released video footage of a shootout that injured an officer and killed a woman on Friday, another insane reaction following a simple stop, George Floyd vibes……. pic.twitter.com/y2JrnshIXv

— Tony (@Mrtdogg) March 13, 2021
Full video below:
The Tennessee Bureau of Investigation is investigating the case.
So given the fact that the woman was black, we can expect some protests today, after George Floyd shooting every black victim from the police is closely monitored by BLM.
Another upstanding citizen harassed by the police. She was a god fearing woman, active in her church. Was working 3 jobs to put herself through med school. A pillar of the community whose life was cut short by far too early by white supremacy. pic.twitter.com/szLpESXF2U

— The Color Of Crime (@Color_Of_Crime) March 13, 2021
The details of her police record show some suspended driver's license issues, shoplifted $500 a couple of times, 2 or so minor drug charges, and impersonating someone once.
Will this shooting spark a new wave of protests?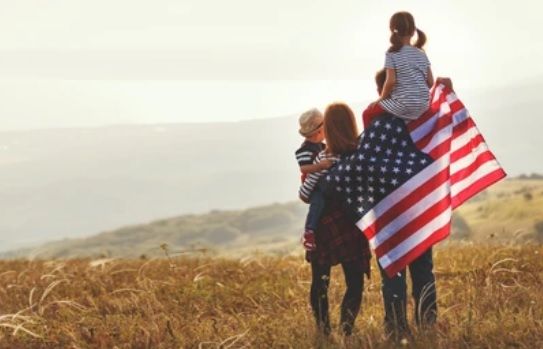 Bruce Hoenshell is a military historian, he is one of the most prolific conservative writers today, often churning out multiple columns per week. His writings tend to focus on international themes, modern warfare. Style Sampling: " It is not that we need social networking and Internet searches more than food and fuel, but rather that we have the impression that cool zillionaires in flip-flops are good while uncool ones in wingtips are quite bad."