Breaking: Republicans Announce An Investigation Into Joe Biden And Hunter – Looking To Impeach POTUS (Video)
House Republicans' majority will be smaller than expected, but they're eager to use their new oversight powers and pass a spate of bills to draw contrasts with Democrats and give the Biden administration heartburn.
Republican Reps. James Comer and Jim Jordan alleged at a press conference Thursday that President Biden was actively involved in overseas business dealings involving his son Hunter.
Comer, citing whistleblowers, asserted that the Biden family "flourished and became millionaires by simply offering access to the family."
The representatives alleged that Hunter Biden and Joe Biden participated in "waste, fraud, and abuse" in international business dealings. The Republicans are releasing a report Thursday outlining their findings.
"This is an investigation of Joe Biden," Comer said.
Video below:
Crimes that Joe Biden is alleged to have committed include conspiracy or defrauding the United States, wire fraud, violation of the Foreign Agents Registration Act, money laundering, tax evasion, and other crimes.
This is a developing story. Check back for updates.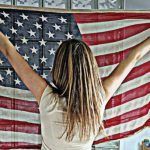 Natalie D. is an American conservative writer! Natalie has described herself as a polemicist who likes to "stir up the pot," and does not "pretend to be impartial or balanced, as broadcasters do," drawing criticism from the left, and sometimes from the right. As a passionate journalist, she works relentlessly to uncover the corruption happening in Washington.She is a "constitutional conservative".